Machine Shop Accessories, Tools & Instruments
Lathe Revolving Center
MT-3 Price – 1900 Rs.
MT-4 Price – 2300 Rs.
MT-5 Price – 4300 Rs.
For Lengthy Jobs
Speedy & effective work
International standard
3 Bearing For No Vibration
Optimum output
Quality tested
Weight:

2 Kg
Double Bearing Mechanism. Two Anti Friction Bearings. Made of Hardened and Ground High Carbon Steel. Hardened on Tip 55 to 62 HRC Hardened Centre Shaft with 60? point. Special Steel Housing. Single Row Deep groove ball bearing and Taper Roller bearing to absorb combined radial and thrust loads
Three Portion is ground and Hardened
Case hardened no Crack no Bending
These Arbors are designed for applications where tampered and hardened  arbors can't be used
The straight shank  portion  is  soft which can be machined  to  adopt
Consists of Three anti-friction Steel bearings.
One needle roller bearing, one thrust ball bearing, and one deep groove ball bearing.
Well lubricated to protect against contaminants and coolants.
Hardened and Ground (60-62 HRC) Steel with a 60° tip angle.
Run out within .0002″ (.005 mm).
Bearings are Pre-loaded and pressed to avoid starting loads.
USAGE & ADVANTAGES:-
It is also called a Live Center, it is essential for between enters turning.
Essential For Shaft Turning
For Lengthy Jobs
| | | | |
| --- | --- | --- | --- |
| Taper | Center Diam. | Max Load | Max RPM |
| MT-3 | 1.98 inch | 925 lbs. | 4000 |
| MT-4 | 1.10 inch | 1850 lbs. | 3000 |
| MT-5 | 1.61 inch | 4400 lbs. | 2500 |
| | | |
| --- | --- | --- |
| Accessory | Suitable Model | Price (Rs.) |
| Revolving Centre [2 Kg] | BANKA 34, 35, 40 | 2200 |
| Revolving Centre [3 Kg] | BANKA 43, 50, 60 | 3500 |
We are here to help you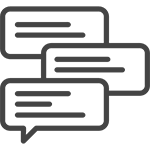 Q1:What is a revolving Centre?
A: A revolving center, also known as a rotating center or running center in some countries, is constructed so that the 60° center runs in its own bearings and is used at the non-driven or tailstock end of a machine.
Q2:Where is the revolving center located?
A: The revolving center lathe is mounted in the machine's tailstock.
Q3:How many bearings are there in the revolving center?
A: Revolving center 2 and 4 bearings are available.
Q4:What is the function of the revolving center?
A: Revolving center is used for the center to center turning work and threading work in lathe machine.
Q5:What size is the revolving center found?
A: Revolving center is available in the market from MT- 2 to 7.
Q6:Is this revolving center hardened?
A: Yes it is the case of hardening of the revolving center.
Q7:How hard and ground is it in the revolving center?
A: It is hardened and ground to 60-62 HRC at the revolving center.
Q8:What is the difference between this revolving center and a live center?
A: There is no difference between a revolving center and a live center, many people call a revolving center a live center.
Q9:How long is the life of a revolving center?
A: The revolving center has a very long life, if used properly, it can comfortably last for 5 to 7 years.
Q10:Why does the revolving center point break?
A: The revolving center point breaks because it is hardened, and when using it, hitting it with a hammer or falling out of hand is the reason the point is broken.
You may also like…