Buy Lathe machine in Rajkot
BUY LATHE MACHINE IN RAJKOT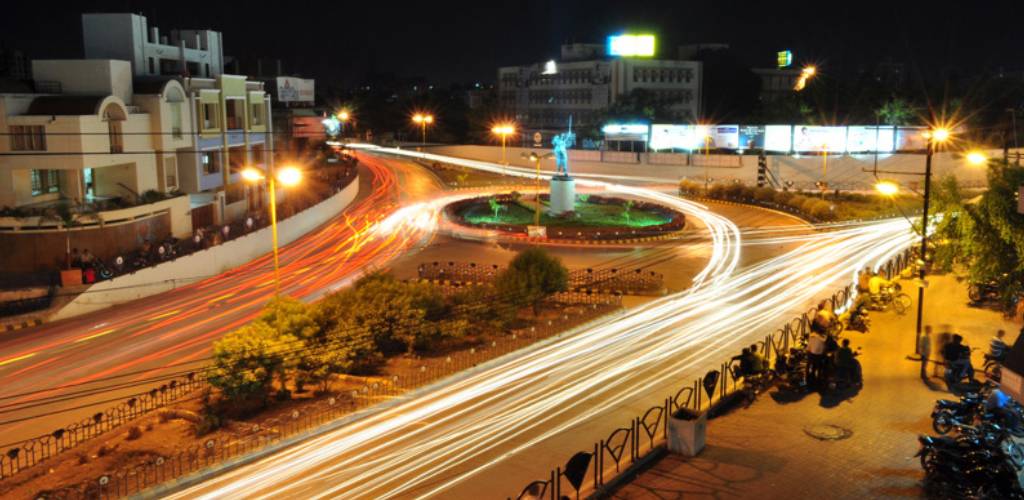 Banka machine is a leading company based in Gujarat (India) that deals in the production of all types of industrial machines. We are a leading manufacturer, supplier and exporter of industrial machines since 1977. With grand success in the national market and increasing demand from the international market, we are wide-spreading our product-supply into African nations like Ethiopia, Nigeria, etc and Gulf nations like UAE, Saudi Arabia and other such countries.
ALL-TIME TOP LATHE MACHINES
| LIGHT DUTY ALL GEAR LATHE MACHINE | MEDIUM DUTY ALL GEAR LATHE MACHINE | HEAVY DUTY ALL GEAR LATHE MACHINE | ALL GEAR LATHE MACHINE |
| --- | --- | --- | --- |
| 3 FEET FOR TOOL ROOM / HOBBY PURPOSE | 6 AND 7 FEET FOR CUTTING, FACING, KNURLING, DEFORMATION – INDUSTRIAL USE – WITH 50 MM/2 INCH BORE | 9 / 12 / 14 / 16 FEET SWING DIA 600 / 750 MM – WITH 80 / 100 MM / 3 INCH / 4 INCH BORE – CENTER 300 AND 375 MM/12 AND 15 INCH – FOR PRODUCTION / MAINTENANCE | CW 61125M |
| 5 AND 6 FEET – WITH CENTRE HEIGHT 170 MM/6.5 INCH – HIGH SPEED RAJKOT GUJARAT LATHE | 6 AND 8 FEET SWING DIA 430 MM – WITH 52 MM/2 INCH BORE – INDUSTRIAL LATHE – 1000 / 1500 MM BETWEEN CENTER | WITH 150 MM SPINDLE BORE – CENTER 20 INCH- OIL COUNTRY GULF LATHE | CW 61100M |
| 6 AND 7 FEET – WITH CENTRE HEIGHT 175 MM/7 INCH – HIGH SPEED RAJKOT GUJARAT LATHE | | 7 / 9 / 12 / 14 FEET SWING DIA 500 MM – WITH 80 MM / 3 INCH BORE – CENTER 250 MM/10 INCH – FOR PRODUCTION / MAINTENANCE | CDL 6241 |
Banka Lathe Machine Large Workshop In Rajkot
All Geared Lathe Machine In Rajkot
FEATHERS OF LATHE MACHINES
 
Headstock :
The box-type constructed headstock with its rationally designed ridding arrangement gives a

maximum rigidity

performance free from thermal displacement and vibration.Its rigid-built

hardened and ground

spindle is supported in the study headstock by super precision roller bearing and ball bearing, capable of heavy duty and high sped applications. All gears, splines, spindles are made from

20 MnCr5

material and hardened ground.
 
Gear Box :
A specially designed gear mechanism is employed for this feed gear box. The

easy to handle

quick gear system provides an unusually wide range of feed and threads applications. Its outstanding features is that each selection of feed and commonly used threads (in metric, inch,

module and DP

) is instantly achieved through the combined operation of two levers with changing gears.
 
Tailstock :
The sturdy construction of tailstock with

Tang Shank type

tailstock sleeve is capable of stable accommodation of heavy work.Double locking system

ensures powerful

tailstock clamping.
 
Apron:
Apron designed to totally

enclosed oil bath

system and lever type arrangement for automatic feeds. BANKA is providing

self-handle

which is used to run the machine in auto. This feature is very much usefully while operator will run the machine in auto, if an accident will occur then self-handle will

automatically release

and apron will stop immediately. It will reduce the further damage of gears and other risks.
 
Carriage – Saddle:


Turcite B

Loner Bearing System coating between Carriage and Bed to provide extra cutting strength and long

life accuracy

. Also, it's working as an

anti-Friction

system and gives smooth movement of Carriage on Bed.

Without

Turcite B bed accuracy will reduce up to

150 to 200

micron after 5 to 6 years.
 
Leg :
Legs having an appropriate wall thickness and robust design gives high rigidity and

anti-vibration

strength.
 
Quick Change Tool Post:
In production engineering, the big advantage of a quick change tool post is that you don't have to change the tools in tool post, just have to change the holders which already had set on the tool holder. It is

time saving

and increase the production. It's

safe and simple

process while operation and has guaranteed lasting repetitive accuracy. Quick change tool post working parts are hardened and precision grounded.
 
Carriage Stopper:
Carriage Stopper is

useful to stop

carriage each time at a proper place as you have set. It also is known as the linear stopper. You can set six stoppers in carriage stopper as per your requirement. It is generally used in

shaft turning

works.
 
Keyway Jaw:
Keyway Jaw is used to make

small keyways

. Our Keyway vice is designed and developed as per the prevailing market trends and industry requirements. We are using high-grade raw material and precision engineering

components to fabricate

these machines. Owing to this, our range ensures high performance, reliability, efficiency, low maintenance requirements and durability.
 
Third Shaft:
The third Shaft is used in

long lathe machines,

suitable in above 7 feet length. It's fitted on the bed of precision lathe machine below feed shaft. A handle has attached with the apron which is connected with Third Shaft, by which operator can stop the machine or can do

reverse and forward

operation at the time of turning the lengthy jobs. It saves the operator time, increases the production, easy to operate and maintenance accuracy.