Machine Shop Accessories, Tools & Instruments
Lathe Vibration Dumping Pad – 4 Pcs/Set
₹ 1,700
It was made from a Rubber Material and fitted on a Machine base.
Use for Anti-vibration when the machine in running mode and Increases the machine's Cutting Capacity.
We are here to help you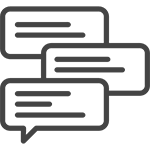 Q1:Where are vibration pads used?
A: A vibration pad is used to control the vibration coming into the machine.
Q1: कंपन पैड का उपयोग कहाँ किया जाता है?
ए: मशीन में आने वाले कंपन को नियंत्रित करने के लिए एक कंपन पैड का उपयोग किया जाता है।
Q2:Which machines have the vibration pad?
A: Vibration pad lathe, milling, grinder, drill, CNC, VMC are used in all these machines.
Q2: किन मशीनों में वाइब्रेशन पैड फिट होता है?
ए: इन सभी मशीनों में कंपन पैड खराद, मिलिंग, ग्राइंडर, ड्रिल, सीएनसी, वीएमसी का उपयोग किया जाता है।
Q3:How many pads are in this vibration pad set?
A: This vibration pad set comes with 4 vibration pads.
Q4:What material is this vibration pad made from?
A: This vibration pad is made from rubber and cast iron.
Q5:How much weight does this vibration pad hold?
A: This vibration pad can work weight from 1000kg to 1500kg.
Q6: