Pillar Drill Machines
PILLAR DRILL MACHINE 13 MM
₹14,500
Drilling Capacity: 13 mm
Column Dia: 47 mm
Spindle Nose Taper: 6-J
Spindle Speeds: 650-2400 RPM
Spindle Nos. To table Dist. : 450 mm
Spindle Center To Pillar: 150 mm
Table Size: 205 mm
Motor : 0.5 HP
Separate us from others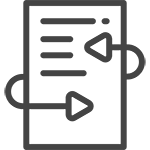 Essential Features :
| | | |
| --- | --- | --- |
|  Gear Hardeness 45 HRC | 350 Nm Spindle Torch | 86-3360 RPM |
| | | |
| 2 Amp At Maximum Load |  Noise Level – 85 dB. | Accuracy – As per IS Standard |
13 mm Technical Specification
Drilling Capacity
13 MM
Spindle Speed
4 Speed
Speed Range
650 To 2400
Spindle Nose
6-J Taper
Spindle Center To Column
150 MM
Spindle Travel
75 MM
Max. Dis. Spindle To Table
450 MM
Max. Dis. Spindle To Base
530 MM
Working Surface To Base
240 x 190
Working Surface To Table
205 MM
Column Diameter
47 MM
Machine Base
300 x 200
Motor HP
0.5 HP
Motor RPM
1440 RPM
V-Belt Size
FHP-2350
Weight
30 KG.
Quality
We maintain our drill's quality by 4 stage inspection. as the manufacturing process goes ahead at each stage our inspector checks all parameters. Though our metal drilling drill performance and accuracy are better than other industrial drill machine manufacturers. BANKA Pillar drills have an auto-feed drilling system with a high-speed motor. We had fitted 2 Speed Motor in our drill, it runs from 40 – 2000 RPM spindle speed.
Our toolroom drill is manufactured as per Indian Standard Test by testing instruments like,
Straight Edge Meter:
A straightedge is a tool with an edge free-form curves or straight, used for transcribing straight lines. Straightedges are used in the automotive service and machining industry to check the flatness of machined mating surfaces of the base as well as the drill arm. it should not be concave and convex.
True straightness can in some cases be checked by using a laser line level as an optical straightedge: it can illuminate an accurately straight line on a flat surface such as the edge of a plank or shelf. It affects the production schedule, time schedule, time-saving and increases the quality of our products.
Sound Level Decibel Meter:
As per the IS test, our Tool drill head sound is measured by Decibel Meter and it should be up to 85 to 90 lbs. In every Drill Machine, it should be 85 lbs, and each Drill Machine noise level is under 85 lbs.
Dial Indicator Micrometers:
Dial Indicator Micrometers are used for precise measurement of components that are done on the Drill. It's also used to measure the apparent diameter of celestial bodies or microscopic objects and used to check test the runout of the internal taper of the spindle. As per IS Test, each drill machine's spindle internal taper near the spindle nose should be 0.02 mm and up to the end of the spindle should be 0.03 mm.
Amperemeter:
It is used to measures the current in a circuit is to break the circuit open and insert an "ammeter" in line with the circuit so that all electrons flowing through the circuit also have to go through the meter. When an ammeter is placed in series with a circuit, it ideally drops no. voltage as current goes through Drill machine main motor.
BANKA is most popular for the quality and uniqueness of our services towards their customers. Our service engineers are highly trained and skilled to design BANKA products and serve timely services. BANKA 38 Pillar Drill is generally designed low maintenance, time-saving, suitable for reckless operation, and heavy metal removal.
Our Deep Drilling machine is designed for drilling medium and large parts, as well as boring, counterboring, reaming, tapping, and surfacing to do with different parts and different angles. Its arm is made from solid material casting and hardened & ground. We are using the gears hardened & ground for smooth running. All control levers are quick to operate and are properly guarded against accidents.
Each machine is properly checked as per IS Test Chart by our experienced engineers through the testing and inspection process before dispatch from our factory. We are also using the material as Indian Standard which is used while manufacturing.