Drilling Cum Milling Machines, Drilling Machines, Pillar Drill Machines
DCM 19 mm- Drilling Cum Milling Combo – Drilling Capacity 19 mm
₹51,500
Drilling Capacity: 19 mm
Spindle Nose: MT2
Max. Spindle Travel (Drilling Depth): 150 mm
Spindle Speed: 86-3360 RPM
Spindle to base distance: 930 mm
Distance from column to spindle: 185 mm
Cross Slide travel : 500 x 160 mm
Motor: 1HP -Extra Cost
Separate us from others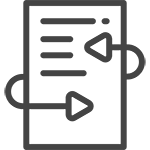 72 mm Dia. Alloy Steel Ram with Heavy spindle of MT-3 and 30206 Tapper Roller Bearings on both sides.
27 mm Dia. Pinion of EN-8
10 DP heavy Teeth on Pinion and RAM both.
Gears made up of 30 Grade Cast Iron having ductile property ensuring long life against wear-out.
Backgear supported on Thrust Bearing withstanding heavy downside load when drilling in gear drive.
Spindle taper is internally ground to Close Tolerance ensuring maximum accuracy.
Lifting Assembly with shaft of worm supported on bearings and neither on the bushes nor directly.
Lifting Screw Supported on taper roller bearing ensuring longest life of worm and gears.
Helps you to find your goal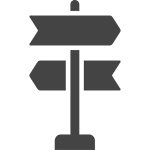 Technical Specification
 Drilling Capacity
 19 mm
 Column Dia
 74
 Spindle Nos to Table Dist
 670
 Spindle Nose to Base Dist
 930
 Spindle Center to Pillar face
 185
 Table Travel
 670
 Spindle Hole Taper
 MT-2
 Spindle Speeds (RPM* Steps)
 86-3360*8
 Base Size Machine Area
 225 x 270
 Overall Base Size
 290 x 460
 Spindle Travel
 150
 Column Length
 1200
 overall Height with fully
 1510
 V-belt Section Size
 A-43
 Weight ( Approx)
 160 kG
 Motor
 1 H.p
 Spindle Dia
 54
Milling Detail
Cross Travel : 275 mm
Longtidunel Travel : 150 mm
Table Size : 160 x 500 mm