Bandsaw Machines
Bandsaw Cutting Machine (200mm) – Metal Cutting Machine – Pipe and Rod Cutting – High Speed Tube – Solid Steel – SLICE 200
₹1,39,000
Model Type: Semi Hydraulic Metal Cutting Bandsaw Machine
Category: Metal Cutting Machine / Workshop Machine
Colour: Black & Grey Combo
Cutting capacity: 200 mm
Blade Size : 3000 x 27 x 0.9 (mm)
Electricals: 1 HP
Cutting Stroke Capacity: Round 200mm, Square 175 x 175, Casting, EN8, WPS Hard materials



Use of Elecon Gear:A drive gear is the major component of every Band Saw Machine. Machine life depends on the gearbox which
we have used. We have used India's top brand Gears in our machine. Elecon Gearbox
proves the concept
of "Fit & Forget". We do not need to change this gear for around 15
years.



Heavyweight:We assure you that our Heavy-Duty Bandsaw Machine's weight is almost 150 kg more than
other bandsaw machines.

Why did we assure for such weight?

We put almost double support in all the main parts of our machine-like.

Support in Blade
Support in Bed/Base
Support in Up-down of machine

– Because of such supports our machine is a heavyweight
over other manufacturers.




Rigid Plate Construction & Heavy thickness
structure:

Our Bandsaw Machine was made with a rigid plate construction.
Generally, Manufacturers are using a 16 gauge sheet instead of a plate. But we
have used a 3.15 mm plate in our machine so there is no worry about bending the
plate.
The use of such a plate prevents the machine from cracking.

Heavy thickness structure / Box-type Structure:-

| | |
| --- | --- |
| | |
| With Box type Structure | Without Box Type Structure |

Our machine is framed and designed with a box-type
structure.
Box-type structure made the machine more rigid (almost
double) than another machine.




Titanium Carbide Blade :(1st fit blade)

We have used Titanium Carbide Blade in our Bandsaw Machine.
Because of this blade, all the large jobs can run without any friction and
defects.
One of the features of this blade is that it never heats so it can cut any hard
material like SS.
Even we have used Rubber Steel Roller Bearing so there is no need to change the
blade for a long time.




Hinge type Band Saw Machine:Hinge type Bandsaw machines are such type of machine in which machine will up down from one side
instead of two sides.

Benefits of Hinge type Bandsaw Machine:

In the double column bandsaw machine, we have up down machine from both sides. So when we need
to cut the small jobs, it creates a problem. We have to continuously up down the machine because
small jobs cut fastly.
Ultimately it consumes more time.
While in this hinge type bandsaw machine we have to up-down machine from one side only so it is
easier for the operator in small size job cutting.

UC Critical Bearing Alignment:

We have used a self-alignment pram or block bearing in our machine.
As there is an auto-alignment option, it prevents the machine from
misalignment.
Because of this option, the machine up-down works smoothly and without any hurdles.




Hydraulic Cylinder :

Mass production and high accuracy depend on the effectiveness of hydraulic cylinder, hydraulic
pressure.
The life of Blade also depends on the hydraulic pressure of the machine.
We have used a Horn tube in our hydraulic system, which is not given by other manufacturers.

What is the benefit of a Horn tube in a Hydraulic System?

Horn tube is a major part of a hydraulic system that is filled with oil for high
lubrication. It consistently gives pressure.
With the help of the horn tube, job cutting will be the same from top to bottom.
There is no chance of variation and defects in the job. You will get the same cutting.




Self Centering Vice:Our Bandsaw Machine was fitted with extra heavy-duty self-centering vice.
Why is our Self Centering Vice three times better than other
manufacturers?SG Iron Casting (Ductile Cast Iron) :Sometimes when we are cutting jobs like gear, crank, fork, etc. at that time, there are some chances to
crack the vice. But our self-centering vice is made with SG iron cast material. There is no chance of
cracking.38mm hard chrome column plate with EN-8 material:We are using a 38 mm hard chrome column plate with EN-8 Material in a self-centering vice.Why does it need to chrome?

Because Coolant water continuously falls to this plate. So to protect from such water we need to
chrome it.
Hard chroming also increases load-carrying capacity and reduces the chance to wear.

29 Degree acme thread with hard chrome:

We use 29-degree acme thread with hard chrome for vice. So it prevents coolant water flow and increases
loading capacity while we are cutting jobs like forks, gears, etc.

Reduce Wastages:

Most bandsaw machine cuts it's the last job around 100-150 mm long and remains unusual. So remaining
material becomes wastage, but because of such big self-centering vice, we can cut the last job till 25
mm. We can utilize
the material optimally.
Helps you to find your goal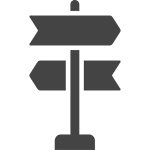 MODEL
 

BANKA SLICE 200

 Round
 MM
200
 Square
 MM
 175 x 175
 DRIVE
Drive Motor
1.0 H.P
 RPM
 1440/720
 Coolant Pump
 0.15 H.P
  BLADE SPEED MTR/MINUTE
First
  10/20
Second
  18/35
 Third
28/55
  BLADE SPECIFICATION
Blade size
MM
3000 x 27 x 0.9
Floor space L x W x H
MM
1500 x 700 x 1330
 Job Holding Height
MM
450
Innovation with a Purpose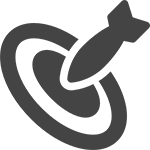 1) Coolant tank:

We are fitting coolant pump inbuilt in our machine.
The pump attached to body itself.
It protects and saves our machine structure from used and wastewater.
One major benefit of our coolant pump is that there is no chance to leakage water.

 
2) V-Grooved Use & 3-speed pulley:

We are using v-grooved (A-type) and dynamically balanced electricals which directly increase the life of motor and electricals. It also maintains balance in the machine.
We have given an option of the 3-speed pulley in our machine so the user can operate it at three different steps.

Why is 3-speed pulley important?

It is not possible that we have to cut same material and same diameter job every – time.
Sometimes we need to cut hard material like SS with different dia. Like 50 mm, 100 mm. Proper speed is essential for blade life.
Speed can be varied for efficient working as per the weight and size of the job, material type of the job.
Our machine is very famous to cut hard metal.

 
3) Limit Switch:

Auto stop:

 With the help of Auto stop, operator no need to wait to switch off the machine.
When job cutting gets over, the machine automatically stops by limit switch.
So the operator can operate two machines same time.
It proves time saving and power saving.

 
4) Easy Foot Lifting:

Most of Bandsaw Machine Manufacturer gives hand lifting option in the machine. If there is a need to lift the machine but operator's hand are not free at that time this hand lifter option becomes useless.
So to overcome such limitation, but we have used easy foot lifter in our machine.
With the help of such option, an operator can easily lift the machine with their foot even their hands are not free.
As this option is operator friendly, operator repetitively suggests us.

 
5) Cover Box:

To protects gears from heating and other damages, we have attached one cover box in our machine.
We have used the net type cover box so that air circulation is there and because of it protects from heating.
Life of all gears increases because of such cover box.
This is an extra option in our machine which is not given by other manufacturers.
Lead us to serve more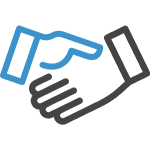 Free Accessories:
– Complete with Electricals Saw Drive Electric Motor
– Coolant Pump
– On-Off Contactor with Push Buttons
– V – Belt Pulleys with V-Belt
– Job Stopper
– Oil Field Gearbox
We are here to Help you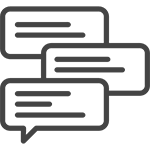 1) What will be the warranty Period of this Bandsaw Machine?
A:Generally Suppliers of the Bandsaw machine are providing only one year warranty period in the Bandsaw machine. And it is not the proper return according to your investment. While We are providing 3 years warranty in our products. If there any parts damaged in your machine than we also provides free parts service in warranty period by fastest courier service.
2) How Many types are available in Bandsaw Machine?
A:Generally there are mainly 3/4 types of Bandsaw machine are popular in the Market.
Manual Bandsaw Machine
Semi Automatic Bandsaw Machine
Single Column Bandsaw Machine
Double Column Bandsaw Machine
Fully Automatic Bandsaw Machine
3) What are the confusions raised in the mind of customer at the time of purchasing Bandsaw Machine ?
A :1) Cutting Capacity requirement
2) Light duty / Heavy Duty
3) Hydraulic OR Semi – Hydraulic
4) Single Column OR Double Column
4) Which Accessories I Should buy with the Hacksaw Machine?
A : Coolant Pump, Electric Motor, etc..
5) Do you accept Domestic LC ?
A: Yes, accept domestic LC for 60 days on credit. Generally our 75 % customers are purchasing Machine from us with 60 days Credit through a Simple Process of LC. When the Seller is Unknown or New to the Buyer, Letter of Credit is one good Alternative to do the Business with Such New Seller Because Buyer can Avoid Risk by such Letter. Letter of Credit is one Additional Benefit to the Buyer by which they can protect Loss against Goods and Finance Also.The buyer can build safeguards into the letter of credit, including inspection of the goods and quality control, and set production and delivery times.