Wood Working Machines
Cut – Off Machine
₹ 25,000
Machine Size 200 mm
Fiber Wheel 2 x 200 mm
Motor 1 HP
R.P.M 2800
Universal Wise 125 x 100 mm
Motor Pulley 100 mm
Separate us from others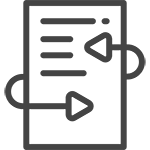 Machine Size 200 mm
Fiber Wheel 2 x 200 mm
Motor 1 HP
R.P.M 2800
Universal Wise 125 x 100 mm
Motor Pulley 100 mm
Helps you to find your goal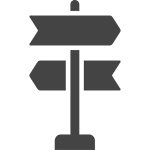 | | | | | |
| --- | --- | --- | --- | --- |
|  Machine Size | 200 mm | 250 mm | 300 mm | 350 mm |
|  Fiber Wheel | 2 x 200 mm | 2 x 250 mm | 2 x 300 mm | 2 x 350 mm |
|  Motor | 1 HP | 1 HP | 1 HP | 1 HP |
|  R.P.M | 2800 | 2800 | 2800 | 2800 |
|  Universal Wise | 125 x 100 mm | 125 x 100 mm | 125 x 100 mm | 125 x 100 mm |
|  Motor Pulley | 100 mm | 100 mm | 100 mm | 100 mm |
Innovation with a Purpose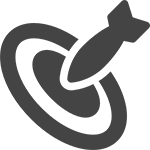 We, BANKA Machines, based in Gujarat (India) are one of the leading manufacturer and suppliers of Industrial machines since 1977. We are marching towards the "better than the best" by providing the comprehensive products along with customized and user-friendly machines.
Our exceedingly accurate engineers' shape up the product which is stand alone in terms of performance.
Cut-off Machines are often used to cut hard materials like metals. The cutting action is carried out by abrasive disc alike to that of the thin grinding wheel. Since the inception of Cut-off Machines, many building sites jobs are made conducive.
Such machines have replaced acetylene torches which were more hazardous and expensive comparatively.
The basic tool an industry eyes on while employing a machine are its cost effectiveness. BANKA's Cut off Machine is the best answer to this when it comes to cost effectiveness.
The rigidity of this machine aids in outstanding productivity during operations. The speed and accuracy of this machine are spells bound and contributes to condense labor overheads.
BANKA's Cut off Machine is tested, approved and complies with all International Standards. It has enhanced productivity while being portable adding to its operator-friendliness. The speed of 2800 RPM demonstrates why it cannot be dispensed with. Durability is considerably high as its spare parts are made from graded materials.
BANKA's Cut off Machine has high rigidity value lowering the maintenance cost, thereby yielding high returns.