We are going to talk about the Quick Change Toolpost. Sometimes you need this quick change tool post for your old lathe machine as well. We sell this tool post to you for a different machine as well, but in all the machines of Banka, this  Lathe tool post is available for free. Apart from the price in this tool post, we have made this complete video about what other things you should ask while buying.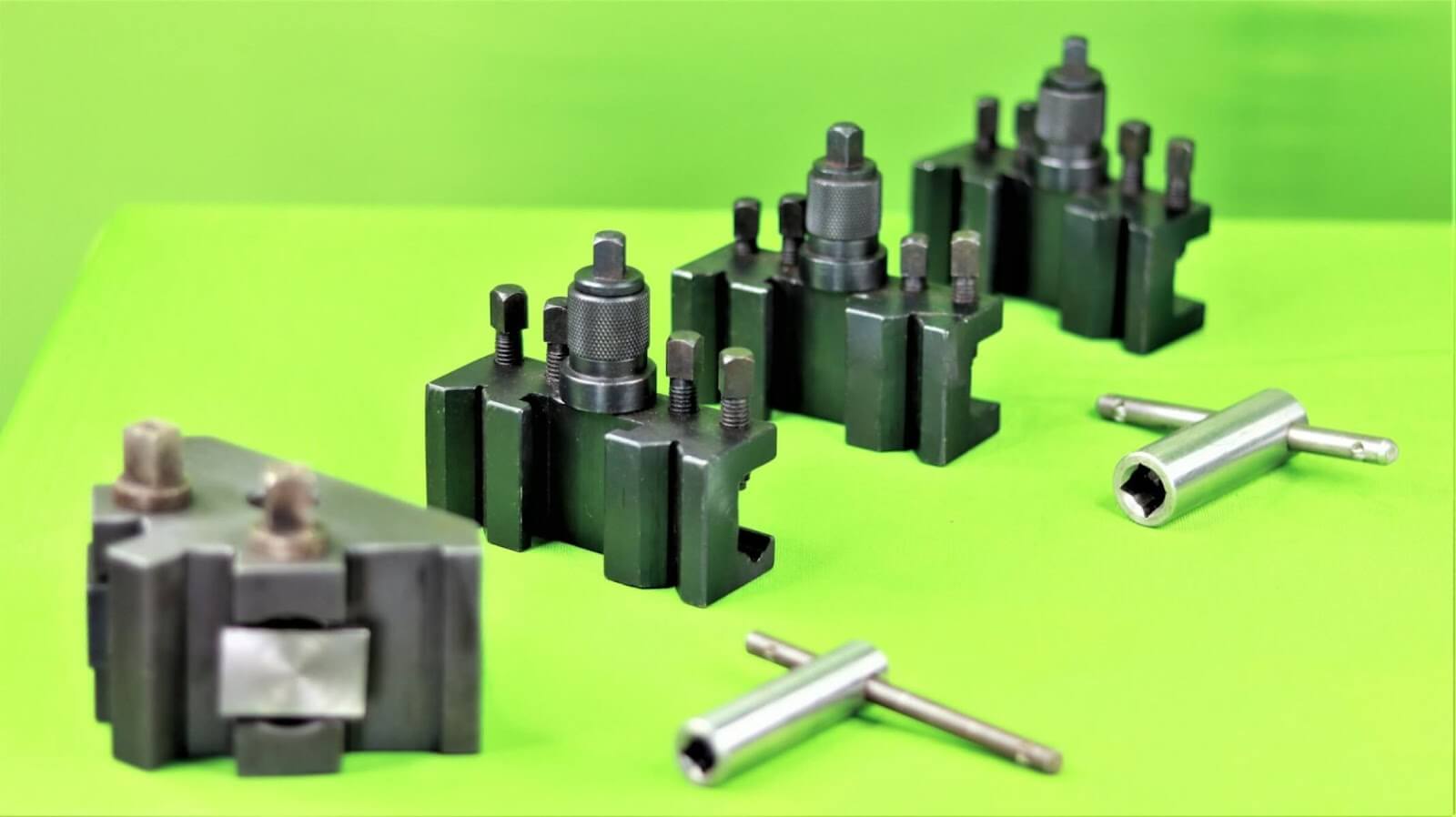 The flat bottom of the tool post should stick properly when placing the tool post. The flat part of the tool post below should be properly affixed at the time of placing the tool post. If it does not sit properly then after applying the tool you will get a vibration in it. 
The second thing is that if you buy this tool post, then buy its stud along with it. The reason for this is that the tool post that contains the hole is made of both the stud and the right way, there is no space in it. If the tool does not sit properly, then after tooling, you will get vibration on it.
The tool post's mechanism tells us how it is. The tool post's mechanism tells us how it is. When we apply the tool holder, we are given an eccentric stud to adjust it.
If you buy a tool post from any company, then how much metal is there in the tool post, where there is more metal required, but the metal is completely correct or not, you must see it and see which material it is. One is cast iron or the other is also a must-see. Banka's quick change tool post is made of SGI casting.
Advantages of Quick Change tool post 
Changes cutting tools very quickly.
Timesaving while loading or unloading the workpiece
Provides several operations simultaneously.
0.02 mm accuracy while repositioning.
Speed your operation up to 90%.
Guaranteed lasting repetitive accuracy to within 20 microns.
It took only 3 seconds to change the tool.
A rugged body, minimum 10-year shelf life.
All steel parts are hardened and precision ground.
Safe and simple to operate.
No time wasting for tool centring.