Milling is the machining process of using rotary cutters to remove material from a workpiece by advancing (or feeding) in a direction at an angle with the axis of the tool.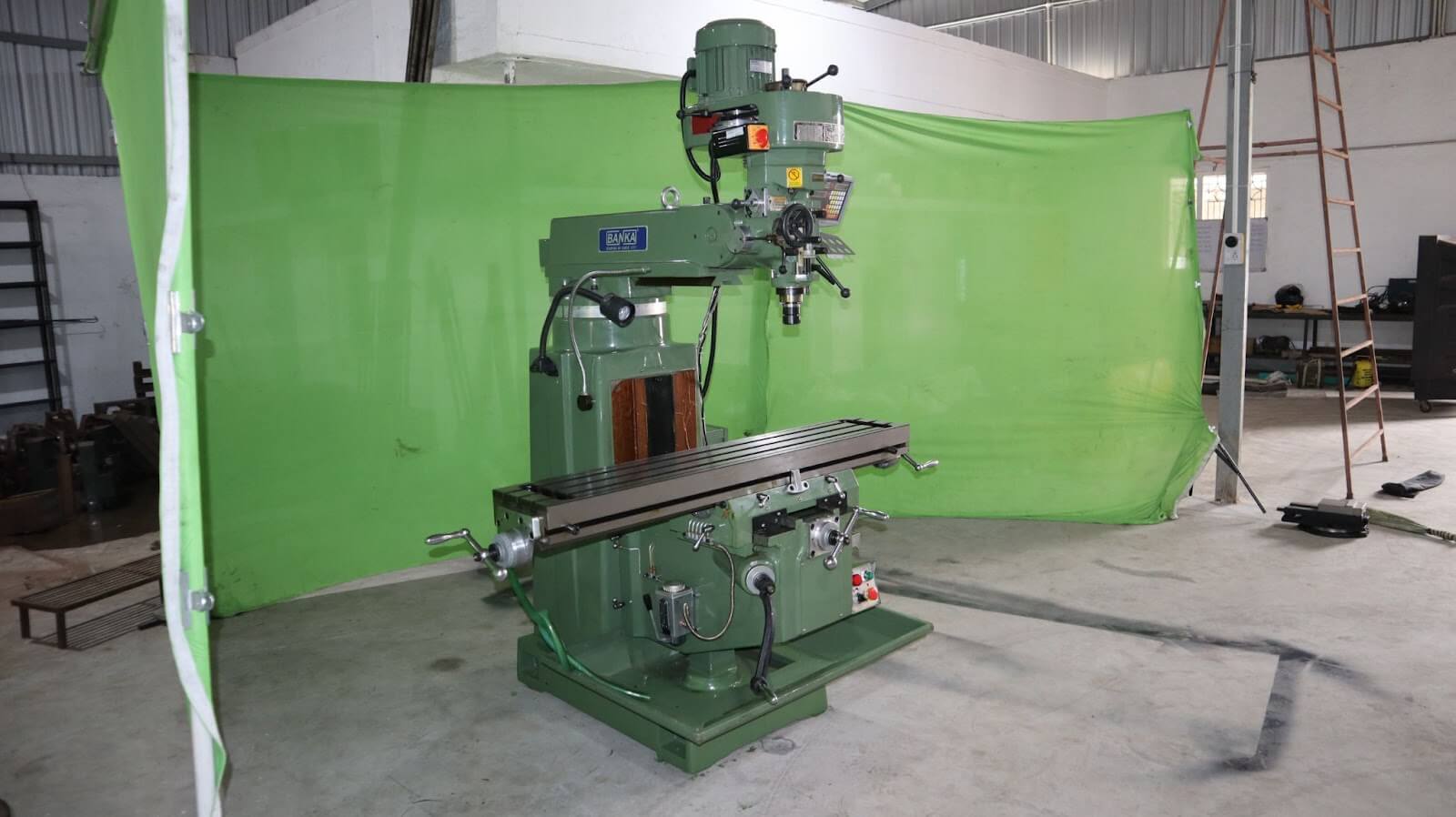 It covers a wide variety of different operations and machines, on scales from small individual parts to large, heavy-duty gang milling operations.
It is one of the most commonly used processes in industry and machine shops today for machining parts to precise sizes and shapes.
Working Surface:- 1050 * 250 mm
Distance from Spindle centre to the underside of over support:- 125 mm
Longitudinal feed:- 600 mm
Crossfeed:- 230 mm
Vertical feed:- 450 mm
Spindle Speed:- 65-725 RPM
Number of feed:- 3
Arbour:- 25.4 mm
Spindle Bore ISO – 40
Electric Motor:- 1440 RPM 3 Phase