Banka Machine
How did I check and buy a slotting machine from Rajkot? मैंने राजकोट से स्लोटिंग मशीन कैसे चेक करके खरीदा?
क्या स्लॉटिंग निर्माता आपको बताता है कि वह मशीन की जांच कैसे करता है?
Does the slotting Machine manufacturer tell you how it checks the machine? 
BANKA #SLOTTING_MACHINE SIZE 150 / 250 / 300 MM (6 /10 / 12 – INCH) 
Model Type: Slotting Machine – 6″ / 10" / 12″
Category: Workshop Machine 
Colour: Solid Green
Stroke Capacity: 6″-150mm / 10" – 250 mm / 12″- 300mm
Electricals: 1HP/ 1.5HP / 2 HP – 1440 RPM – 3 PHASE
Weight: 500Kg Approx.
1) स्लॉटिंग मशीन खरीदते समय सटीकता की जांच कैसे करें? How to check accuracy when Buying a slotting machine?
You should get a 150-micron accuracy in a 6- inch portion. That machine is good for you.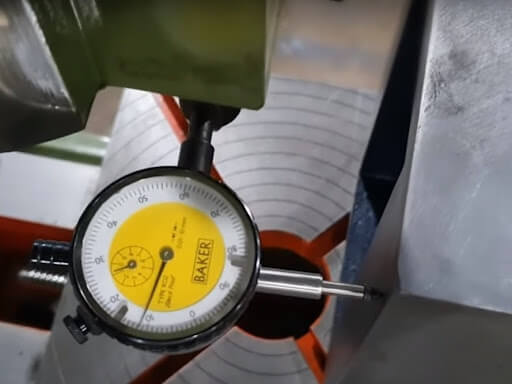 If you want to cut ½ mm with 10 mm tool widths then this machine is perfect.
यदि आप 10 मिमी टूल चौड़ाई के साथ ½ मिमी काटना चाहते हैं तो यह मशीन एकदम सही है।
Make sure to check the accuracy and to take a trial to make the biggest cut with your machine.
सटीकता की जांच करना सुनिश्चित करें और अपनी मशीन के साथ सबसे बड़ी कटौती करने के लिए परीक्षण करें।
2) क्या हमें स्लॉटिंग मशीन का एक्यूरेसी मास्टर ब्लॉक पर चेक करना चाहिए? 
Should we #check_the_slotting_machine accuracy on the master block?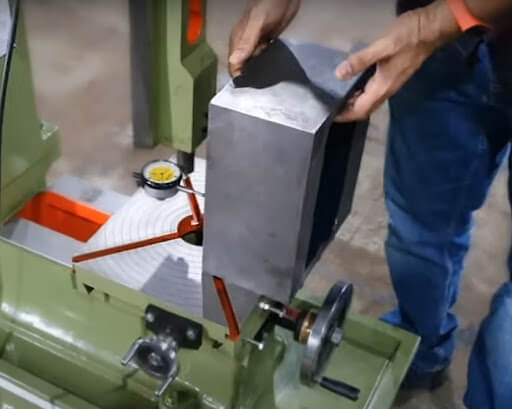 Machines like milling or drilling are checked on this master block.
3) स्लॉटिंग मशीन में ARM का मटेरियल क्या हे? 
What is ARM material in the slotting machine? (SG CAST IRON)
In the inner function, there are 2 gears that are protected by this arm made up of SG CAST IRON which is strong, highly resistible, and resists jerks.
आंतरिक कार्य में, 2 गियर होते हैं जो SG CAST IRON से बने इस आर्म से सुरक्षित होते हैं जो मजबूत, अत्यधिक प्रतिरोधी और झटके का प्रतिरोध करता है।