Welding Machines
Stud Type Welding Machine Air & Oil Cooled Models
₹10,450
Types : Stud
200AMP
High efficiency
Uninterrupted performance
Fast speed
Separate us from others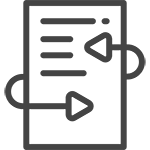 Features:
200AMP
High efficiency
Uninterrupted performance
Fast speed
Helps you to find your goal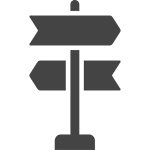 With our consistent focus on globally hit trend, we proudly introduce a wide assortment of Stud Type Welding Machine. Our stud type welding machine is widely commended for its rugged design. This stud type welding machine is engineered using modern technology in tune with the set quality standards. Clients can buy this stud type welding machine from us in many models and technical specifications.
A/C Aims Model
OCV
Aluminium Winding
Electrode Size
440 / 230 volts Phase 1&2
Price
SWG Min/ Max
MM Min/Max
 150 A- WSS
 45
 7450
 14 -10
 2.03 / 3.25
 200 A- WSS
 50
 9000
 12-10
 2.64 / 3.25
 250 A-WSS
 50
 10450
 12-10
 2.64 / 3.25
Select Model Stud Type ARC Welding Machine
Particular
Select Model


Units

 Model
 AMPS
 150A WSS
 200A WSS
 250A WSS
 Input Supply
 VOLTS
 230/440
 230/440
 230/440
 Phase
 
 1/2
 1/2
 1/2
 Frequency
 HZS
 50
 50
 50
 Welding  current Range with low & high range selection
 AMPS
 45-150
 50-200
 50-250
 Insulation class
 
 A
 A
 A
 Open circuit voltage (O.C.V.)
 VOLTS
 45
 50
 50
 Max. Continuous hand welding current at 60% Duty cycle
 AMPS
 125
 170
 170
 Welding Electrode size Min
 MM
 2
 2
 2.5
 Welding Electrode size Max..
 MM
 3.15
 3.15
 3.15
 Cooling
 
 Natural Air
 
 
 Approx dimensions in mm

 H

L

W

 400

600

385

 480

700

400

 500

725

435

 Approx Weight
 KGS
 42
 53