Slotting Machines
Slotter Machine 6″ INCH (150 MM) – Key Way – Rotary Table – Punch Slotter – Cutting Of Internal Grooves Or Key Ways – Gear Slot
₹ 69,000
Model Type: Slotting Machine – 6"
Category: Workshop Machine
Helical Gears: silent & smooth operation & reduces noise
Motor Pulley: The life of a motor pulley is 3 years
Colour:   Sky & White Combo
Stroke Capacity: 6" – 150mm
Electricals : 1 HP – 1440 RPM – 3 PHASE
Weight: 350 Kg
3 Years Manufacturing Warranty 
100% Transportation Responsibility
100% Money-Back Guarantee
Free Shipping
Right to Return
Separate us from others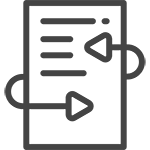 Salient Features :
Accurate Size
Adjustable Stroke
Adjustable Speed
Cross Movement
Exceptionally Longer Life
Operations easy & trouble free
Superior Finishing
Helps you to find your goal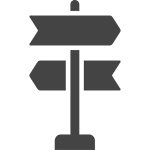 | | |
| --- | --- |
| Model | GMT – 45 (150mm)(6″) |
| ADJUSTABLE STROKE | 10 mm to 150 mm |
| LONGITUDINAL MOVEMENT | 220 mm |
| CROSS MOVEMENT | 110 mm |
| SPEED MOVEMENT | 3 Speed |
| RAM ADJUSTMENT | 150 mm |
| ELECTRIC MOTOR | 1 HP |
| A | 210 mm |
| B | 310 mm |
| C | 280 * 280 mm |
Innovation with a Purpose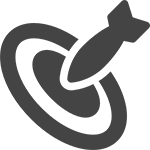 BANKA Machines has injected a whole new level of technology among Slotting Machines with the introduction of BANKA Slotting Machine – 6″ which grants dazzling speed and accuracy standards on account of its unique features.
BANKA Slotting Machine – 6″ facilitates metal piece to mortise and groove shapes which are hard-to-reach, slanted or straight in inner surface or outer surface.
BANKA Slotting Machine – 6″ holds the characteristic of easy operation as it undergoes rectilinear motion and circular motion with cyclic shifting of the table upon which workpiece is fastened.
BANKA Slotting Machine – 6″ facilitates one best feature that is most Suitable for Internal Gear.
BANKA Slotting Machine – 6″ possesses long life with its efficient inbuilt system along with its high precision as worthy attribute. The Rigidity of BANKA Slotting Machine – 6″ awards BANKA Machines an edge over others. BANKA Slotting Machine – 6″ has acquired 1440 RPM and sets fit to International Standards.
BANKA Slotting Machine – 6" is time-saving and with trouble free operations.
It is Cost-effective with its high speed and accuracy assisted by inbuilt advanced technology to push the metal back and forth.
Lead us to serve more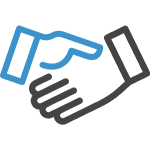 Free Accessories:
Boring Bar
Motor Pulley Counter
V – Belt
Extra Equipment :
Rotary Table with 36:1
Ratio Diameter – 250 mm
Electric Motor
Switch
True Chuck
V – Belt
We are here to Help you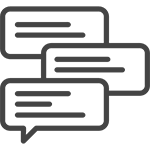 1) What will be the warranty Period of this Slotting Machine?
A:Generally Suppliers of the Slotting machines are providing only one year warranty period in the lathe machine. And it is not the proper return according to your investment. While We are providing 3 years warranty in our products. If there any parts damaged in your machine than we also provides free parts service in warranty period by fastest courier service.
2) How Many Models  are available in Slotting  Machine?
A:1) 6" Stroke capacity
2) 10" Stroke capacity
3) 12" Stroke capacity
3) Which accessories I Should  buy  with  Slotting  Machine?
A : Auto feed, Electric Motor, Vertical attachment, Rack cutting attachment, slotting attachment, dividing head, coolant pump with fittings, true chuck, Milling Adaptor, face mill cutter, milling vice, milling collet etc.
4) Do you accept Domestic LC ?
A: Yes, accept domestic LC for 60 days on credit. Generally our 75 % customers are purchasing Machine from us with 60 days Credit through a Simple Process of LC. When the Seller is Unknown or New to the Buyer, Letter of Credit is one good Alternative to do the Business with Such New Seller Because Buyer can Avoid Risk by such Letter. Letter of Credit is one Additional Benefit to the Buyer by which they can protect Loss against Goods and Finance Also.The buyer can build safeguards into the letter of credit, including inspection of the goods and quality control, and set production and delivery times.