Slotting Machines
Slotter Machine 12″ INCH (300 MM) – Key Way – Rotary Table – Punch Slotter – Cutting Of Internal Grooves Or Key Ways – Gear Slot
₹1,19,000
Stroke Capacity: 12" – 300 mm
Category: Workshop Machine
Helical Gears: silent & smooth operation & reduces noise
Motor Pulley: The life of a motor pulley is 3 years

Colour:  

Black & Off White With Red
Stroke Capacity: 12" – 150mm
Electricals : 2 HP – 1440 RPM – 3 PHASE
Weight: 650 Kg
Free Shipping
Right to Return
Separate us from others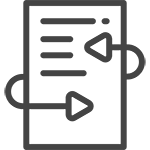 Helical Gears:

We give constant strokes in the slotting machine and each stroke gives a reaction on the main gear teeth. For such continuous stroking, gears must be rigid to work for 15 years Taking into consideration the quality and accuracy of the job, we are using DP-8 Heavy Helical Gears in our slotting machine. It is made from GCI-25 Grade casting. With the help of helical gears, we can get more grinding works. Generally, spare gears give load on 1 tooth while helical gear gives load on 2 teeth so the possibility for break out very lies.

Benefits of Helical Gears:

For

silent & smooth

operation –

The use of helical gears reduces the

noise level

Double Load taking capacity and

Longer life of teeth

Suitable in

rough work

.

No need to change till

15 years.

Stroke Ram / Spindle:

Y-Axis – the main slide is the important part of the slotting machine.  Accuracy and efficiency depend on  Y-Axis. So our expert engineers put their best efforts while constructing this machine.

Features of our Stroke Ram / Spindle:

Our stroke ram is

450mm long

.

It is made from

CI material

with proper grinding and finishing.

The straightness and parallelism of our stroke ram are

20 microns.

For higher and perfect accuracy, we are checking and testing each piece with a

straight edge.

One important feature of our Spindle is

interchangeable

. Sometimes because of damage and other problems, the customer requires those parts. So at that time, they can interchange that parts easily and quickly.

 
Connecting Road / Base :

The base of the Slotting machine directly affects the

rigidity and vibration

of the machine.

Because of the use of rigid casting and heavy material, the weight of our machine base is almost

80/100

kg

more than other machine manufacturers, due to this reason we are famous for the vibration-free slotting machine.

The maximum cutting capacity in MS Material is

12 mm

by

Foam tool.

We are testing and working the machine after checking the base level as a right.

We are using

nylon nuts

to connect the road. It is a chromed nut, so it is dustproof.

The benefit of Using Nylon Nut :

Sometimes when oil gets over in the pump or the operator forgets to lubricating oil, there is no chance of any damage to the base because of that nylon nut. Even it also increases the life of Connecting road.

 
Loading Hook :

We always think that machine should reach safely at customer's floor. So considering transport problems and customers convenience, we are giving slinging hook inbuilt with the machine. The purpose to give such an option is to transit machines safely and without any damage. Our slinging hook carries weight up to 500-700 kg easily.

Main Motor Pulley :

Different spindle size differs with different material. It differs with the material, weight, and size of the job. So considering this

we have given an option of the

3-speed

pulley in our machine so the user can operate it at three different steps.

Speed can be varied for efficient working as per the weight and size of the job, material type of the job.

We are using a

6206

–

ZZ

self-lubricating Bearing in the main motor pulley.

The life of our motor pulley is

3 years

.
Helps you to find your goal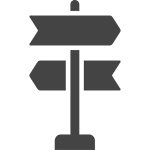 | | |
| --- | --- |
| Model | C305(305mm)(12″) |
| Longitudinal Movement | 330mm |
| Cross Movement | 150mm |
| Cross Movement | 3 Speed |
| Ram Adjustment | 305 mm |
| Electric Motor | 2 HP |
| Approx Wight | 500kg |
| A | 450 mm |
| B | 530 mm |
| C | 340 * 340 mm |
Innovation with a Purpose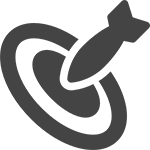 Stroke Adjustment lever :

Stroke adjustment capacity  of our machine is

10 mm to 250 mm.

We can make and key way the  very small  job upto

10 mm.

Generally Slotting manufacturers fit adjustment lever with

welding

while we have made with  

forge

protect by low carbon so there is no worry for break out.

 
Counter Pulley:

Our counter pulley is made from

CI material.

We are using

6205 -ZZ Bearing

in counter pulley.

We are giving

3 years

guarantee in Counter pulley belt.

 
Z Axis Slide :

Table size of our slide is 330 x 275 mm.
Travel movement of Z axis is 230 mm. We gets 20 micron accuracy in  optimum travel.
We have grinding both side of slide upper side and down side. This dual side grinding gives better accuracy.
Straightness accuracy of slide is up to 20 micron.
We are checking punishable error through the straight edge.

 
Rotary Table stand :

The special feature of our rotary table stand is that we are giving it  with perfect alignment and with proper surface grinding so that we gets accuracy up to 20 micron all type of job. Generally other slotting manufacturers gives it simple.
Lead us to serve more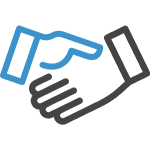 Free Accessories:
Boring Bar
Motor Pulley Counter
V – Belt
Extra Equipment :
Rotary Table with 36:1
Ratio Diameter – 250 mm
Electric Motor
Switch
True Chuck
V – Belt
We are here to Help you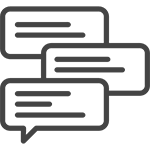 1) What will be the warranty Period of this Slotting Machine?
A:Generally Suppliers of the Slotting machines are providing only one year warranty period in the lathe machine. And it is not the proper return according to your investment. While We are providing 3 years warranty in our products. If there any parts damaged in your machine than we also provides free parts service in warranty period by fastest courier service.
2) How Many Models  are available in Slotting  Machine?
A:1) 6" Stroke capacity
2) 10" Stroke capacity
3) 12" Stroke capacity
3) Which accessories I Should  buy  with  Slotting  Machine?
A : Auto feed, Electric Motor, Vertical attachment, Rack cutting attachment, slotting attachment, dividing head, coolant pump with fittings, true chuck, Milling Adaptor, face mill cutter, milling vice, milling collet etc.
4) Do you accept Domestic LC ?
A: Yes, accept domestic LC for 60 days on credit. Generally our 75 % customers are purchasing Machine from us with 60 days Credit through a Simple Process of LC. When the Seller is Unknown or New to the Buyer, Letter of Credit is one good Alternative to do the Business with Such New Seller Because Buyer can Avoid Risk by such Letter. Letter of Credit is one Additional Benefit to the Buyer by which they can protect Loss against Goods and Finance Also.The buyer can build safeguards into the letter of credit, including inspection of the goods and quality control, and set production and delivery times.