Milling Machines
Vertical Turret Milling All Round 4 With DRO – M1TR Type- Table Size 1370 x 254-DRO Milling
Table Size 1370 x 254 mm
T Slot 3 x 16 mm
X-Axis 860 mm
Travel Y-Axis 400 mm
Z-Axis 405 mm
Ram Travel 580 mm
Spindle Taper R8(NT30-optional)
Quill Travel 127
Spindle Nose to Table 0-440 mm
Weight 1500 kg.
Silent Features :
High precision Milling Head
High precision Bearings and High Precision Screw Cap
Super thickness work table, guide way passed precision rubbing
The guide way are stick with TURCITE B, high wearable pieces, are smooth and durable Machine body with high-intensity casting, high rigidity, high rubbing and high precision
Helps you to find your goal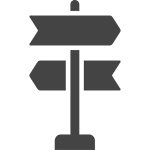 | | |
| --- | --- |
| Model | M4 |
| Table Size | 1370 x 254 mm |
| T Slot | 3 x 16 mm |
| X Axis | 860 mm |
| Travel Y Axis | 400 mm |
| Z Axis | 405 mm |
| X Axis | ▲ |
| Guide way Y Axis | ▲ |
| Z Axis | ▲ |
| Ram Travel | 580 mm |
| Spindle Taper | R8(NT30-optional) |
| Quill Travel | 127 |
| Spindle Nose to Table | 0-440 mm |
| Had tilt | 90 Deg Forward and Back Left & Right |
| Spindle step number | 16 |
| Spindle Speed | 70-4620 rpm |
| Quill Feed | 0.04,0.08,0.15 |
| Power | 3 hp |
Milling Machines are used for cutting metal, wood, and other solid materials. Commonly these Milling Machines are automatic machines that can be positioned in vertically or horizontally direction to cut and shape out the workpiece.
The guideways of this machine are coated with Turcite B which prevents corrosion, friction, Jamming, Skidding on account of the naturally resistant mechanical property it possesses. This spindle speed of M3 Vertical Turret Milling Machine is as high as 4620 RPM. It also complies with all International Standards.
M3 Vertical Turret Milling Machine has an excellent thickness of work table that ensures proper base grip for a workpiece along with the chuck-holding which results into the reduction in rejection of finished products.
This machine is accomplished with conductive high-intensity casting that in turn brings out excellent results with swiftness and precision.
It has superior and assured eminence which safeguards efficient production which proves economical and worthwhile.
M3 Vertical Turret Milling Machine has low maintenance cost eventually attesting it as a cost-effective machine.
Standard Accessories:
2 – Axis DRO
Coolant System
Clamping Kit
Collet Set R-8
Machine Lamp
Front & Rear Rubber Chip Guard
Electrical Cabinet & Control Panel
Drawbar
One Shot Lubrication System
Tool Box
Instruction Manual
X – Axis Power Feed (Charges will be extra)
Machine Vice
Chip PAN
We are here to Help you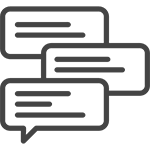 1) How Many types are available in Milling Machine?
A:Generally, there are mainly 3 types of Milling machine are popular in the Market
Universal Gear Head Milling Machine
Vertical Milling Machine
Horizontal Milling Machine
Turret type Milling Machine
2) How many models are available in the Milling Machine?
A:
Milling machine no. 0A
Milling machine no. 1
Milling machine no. 2
Milling machine no. 3
Milling machine no. 4
3) Which accessories should I buy with Milling Machine?
A : Auto feed, Electric Motor, Vertical attachment, Rack cutting attachment, slotting attachment, dividing head, coolant pump with fittings, true chuck, Milling Adaptor, face mill cutter, milling vice, milling collet etc.
4) What are the basic clarifications customers should clarify at the time of purchasing Milling machine?
A :
Table size
Spindle Taper
Ram Travel
X-Axis longitudinal travel
Y – Axis Cross Travel
Z – Axis Vertical Travel
Guide Way – XYZ
Motor Power
5) What will be the warranty Period of this Milling Machine?
Generally, Suppliers of the lathe machine are providing only one year warranty period in the lathe machine. And it is not the proper return according to your investment. While We are providing 3 years warranty in our products. If there any parts damaged in your machine than we also provide free parts service in warranty period by fastest courier service.
6) What are the confusions raised in the mind of customer at the time of purchasing Drill Machine ?
A: 1) Drilling Capacity requirement
2) Which type of drill is required?
6) Do you accept Domestic LC ?
A: Yes, accept domestic LC for 60 days on credit. Generally our 75 % customers are purchasing Machine from us with 60 days Credit through a Simple Process of LC. When the Seller is Unknown or New to the Buyer, Letter of Credit is one good Alternative to do the Business with Such New Seller Because Buyer can Avoid Risk by such Letter. Letter of Credit is one Additional Benefit to the Buyer by which they can protect Loss against Goods and Finance Also.The buyer can build safeguards into the letter of credit, including inspection of the goods and quality control, and set production and delivery times.