For any application,
Single Point Tooling.
Our turning tools control chips
Tool life, and vibration.
Carbide inserts have the best quality.
This tool is available at a lower price with an insert tool.
This makes sure you stay in control, maximize your machining time, and stay ahead of the competition.
PARTING TOOLS – Rs. 900/-
25 mm x 150 mm
TURNING & GROOVING TOOLS – Rs. 900/-
25 mm x 150 mm
STRAIGHT FINISHING TOOLS – Rs. 900/-
25 mm x 150 mm
EXTERNAL THREADING TOOLS – Rs. 900/-
25 mm x 150 mm
Different types of cutting tools are used in different types of machine, according to the usage of the cutting tool, we can.
We are here to help you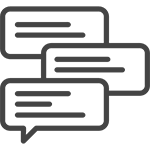 Q1:What type of cutting tool is used in lathe machines?
A: Following are the types of lathe cutting tools used in lathe machines: Turning tool. Chamfering tool. Thread cutting tool.
Q1: खराद मशीनों में किस प्रकार के काटने के उपकरण का उपयोग किया जाता है?
ए: खराद मशीनों में उपयोग किए जाने वाले खराद कटिंग टूल्स निम्नलिखित हैं: टर्निंग टूल। चम्फरिंग टूल। थ्रेड कटिंग टूल.
Q2:Which insert is used in the tool holder with the insert?
A: Tool holder with insert has a carbide insert.
Q2: टूल होल्डर में इन्सर्ट के साथ कौन सा इन्सर्ट प्रयोग किया जाता है?
ए: इंसर्ट के साथ टूल होल्डर में कार्बाइड इंसर्ट होता है।
Q3:How many types of tool holders with inserts are available?
A: Insert Tool Holder Side Tool, Boring Tool, Parting Tool, Strength Tool All these are available.
Q3: इंसर्ट के साथ कितने प्रकार के टूल होल्डर उपलब्ध हैं?
ए: इंसर्ट टूल होल्डर साइड टूल, बोरिंग टूल, पार्टिंग टूल, स्ट्रेंथ टूल ये सभी उपलब्ध हैं।
Q4:What is the use of a lathe tool holder?
A: Lathe tool holders are used to secure lathe tools in place during a range of processes, including facing, threading and boring.
Q4: खराद उपकरण धारक का क्या उपयोग है?
ए: खराद उपकरण धारकों का उपयोग कई प्रक्रियाओं के दौरान खराद उपकरण को सुरक्षित करने के लिए किया जाता है, जिसमें फेसिंग, थ्रेडिंग और बोरिंग शामिल हैं।
Q5:What is the advantage of using this cutting tool?
A: Using this cutting tool gives you good finishing and smooth cutting.
Q5: इस काटने के उपकरण का उपयोग करने का क्या फायदा है?
ए: इस कटिंग टूल का उपयोग करने से आपको अच्छी फिनिशिंग और स्मूद कटिंग मिलती है।