Shaping Machines
Shaping Machine Key Work – T Slot – V Block – Rough Work – Dye Mold – Shape Of Any Material – 18 Inch – 450 mm Stroke
₹2,55,000
Model type : Shaping Machine – 18"

Category : Workshop Machine

Colour : Solid Green

Stroke Capacity : 18" / 460mm

Electricals : 1.5 HP – 1440 RPM – 3 phase

Weight :  1200 kg
Separate us from others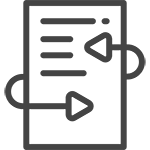 Helical Gears :


We gives constant stroke in Shaping machine and each stroke gives reaction on main gear teeth. For such continuous stroking, gears  must

rigid to work for 15 year

Taking into consideration the quality and accuracy of the  job, we are using

DP-6 Heavy Helical Gears

in our Shaping machine. It is made from

GCI-25 Grade casting.

Generally spare gears gives

load on 1 teeth

while  helical gear gives load on

2 teeth

so possibility for break out is very less.

Benefits of Helical Gears:

More Cutting Strength

For

silent & smooth

operation

Use of helical gears reduces the

noise level

Double Load taking capacity and

Longer life of teeth

Suitable in

rough work

.

 
Three Speed Pulley:

Machine can be operated on

three

Speed.

Pulley in the image clearly shows the different arrangement for different speeds.

Speed can be varied for efficient working as per the

weight and size

of the job.

We use

B

Groove on our pulley.

Double

groove option is also possible in our pulley. We can attach 2 belts at a time to get more accuracy in heavy load.

 
Machine Base:

Machine Base is made of

Single One Piece CI Casting

which has oil tank included in it.

Also single piece casting gives a sturdy foundation to the parts.

One piece CI casting prevents problems of

oil leakage.
Weight of our base is almost 260 kg.

 
Universal Table:

Machine has

Universal

Table instead of Fix table.

Degree movement of Universal table is

360

degree.

It can be rotated clockwise as well as anti clock wise. So operator can work any uneven job easily without complexity.

No. of T-slots :

3

T Slot Size  –

13 mm.

Benefits of Universal Table :

Die  Work

Multi function in single job

 
Plunger Pin:

Generally Shaping machine manufacturers use

vengler

type pin in the machine.

While we use

Plunger Pin

Type Self Lubricating Oil Pump with Oil setting bolt.

Plunger type pin provides

per stroke per drop oils like our heart.

It makes the movement of the machine smooth and efficient.

 
Universal Vice:

We use

universal

Vice with

Swivel

Base instead of fixed vice.

It can be mounted on Universal Table for

various jobs.

If operators want to mount any degree job in future, it is possible in this vice.
Helps you to find your goal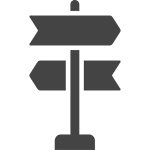 Description
Inch
MM
 Length of stroke
18
460
Ram

Length of Ram

38

970

Length & Width of Ram Bearing

27 x 10

685 x 250

Max. & Min distance from table to ram

18.5 x 2

470 x 50

Range of Ram speed

–

3 speed

Table

Working Surface of table

16 x 11

406 x 280

Maximum table travel horizontal

20

508

Min. distance from table to ram

16

406

Min. distance from table to ram

5

127

Angular movement of table from either side

–

90 L, 90R

Tool Slide

MAx. vertical travel of tool slide

7

178

Max. swivel of tool head

–

90 L, 90R

Range of tool head feed

–

Hand feed

Base

Length & Width of Base

50 x 18

1270 x 460

Electricals

Main Drive Motor

 –

1.5 HP – 3 phase 1440 RPM

V-Belt Section

 –

B-55

Main Switch Starter

 –

5 AMP Mini DOL Starter

Dimensions
L x W x H

63 x 40 x 58

1600 x 1016 x 1475
Innovation with a Purpose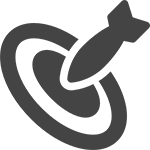 Application of Shaping Machine
Forging Industry

Tool room workshop

Keyway work

Rough Work

Dye mold
Accuracy and Depth of cut 
Accuracy of our machine is up to

20 micron

in all materials like

C.I., M.S., OHNS, M.S. etc.
Maximum depth of cut of our machine are as per below :
          Casting iron – 3 mm
          Steel – 1.5 mm
Taper Jib Strip
Gear and Ram

are mounted with Taper Jib Strip through which all the movement can be accessed easily using the bolt.
Main benefit of taper jib strip is that unskilled labour can easily remove any

defects, intolerance and error

through it. Operator have to set it once in a year to maintain accuracy.
Oil tank 
We gives inbuilt base oil tank in our machine instead of separate fabricated oil tank.
Self lubrication

is available

Capacity of oil tank is around 3.5 ltr.
Lead us to serve more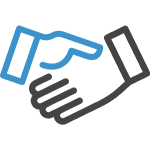 Free Accessories:
Universal vice
Clamping bracket
V-Belt
Adjustable Handle
Safety cover
Motor pulley
Instruction book (Without Electrical Appliances)
Extra Accessories:
1.5 HP Electric Motor
Key Way Cutting Attachment
Auto Tool Lifting Attachment
We are here to Help you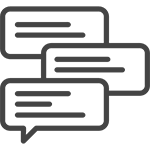 1) What will be the warranty Period of this Shaping Machine?
A:We are providing 3 years warranty in our products. If there any parts damaged in your machine than we also provides free parts service in warranty period by fastest courier service.
2) How Many types are available in Shaping Machine?
A:Generally there are mainly 2 types of Shaping machine are popular in the Market
Cone Pulley type shaping machine
All Gear type Lathe Machine
3) How Many Models are available in the Shaping Machine?
A :There are mainly 3 models popular in the Market Such as
12"/14" stroke capacity
18" stroke capacity
22"/24" stroke capacity
4) Which accessories should I buy with Shaping Machine?
A :Electric Motor, Auto lifting Attachment, Tool cutting Attachment
5) Do you accept Domestic LC ?
A: Yes, accept domestic LC for 60 days on credit. Generally our 75 % customers are purchasing Machine from us with 60 days Credit through a Simple Process of LC. When the Seller is Unknown or New to the Buyer, Letter of Credit is one good Alternative to do the Business with Such New Seller Because Buyer can Avoid Risk by such Letter. Letter of Credit is one Additional Benefit to the Buyer by which they can protect Loss against Goods and Finance Also.The buyer can build safeguards into the letter of credit, including inspection of the goods and quality control, and set production and delivery times.