Power Press Machines
Power Press Machine 40 Ton – Punching – Hard Material Blow – Clump Machine – Forging Presses – Stamping Presses
₹3,75,000
C – Type Power Press Machine 40 Tons
Crankshaft Dia – 90
Strock Adjustment – 13-90
Length & Width Bed – 580 x 400
Motor – 5 hp
Floor to top of Bed- 865
Separate us from others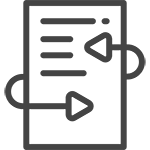 Frame:

The Frame is of all-steel construction, fabricated from steel plates with suitable cross ribbings.
Presses up to 30 tons will be supplied with C.I. legs. Above 30 tons presses will be supplied with
double C. Above 40 Tons presses will come with steel legs. Proper Alignment of the frame is ensured by
machining the cut steel plates before welding.

Clutch:

The clutch is of pin/rolling key type. The clutch is rigid and well supported. The clutch gives
continuous stroke for mass production.

Crankshaft:

The crankshaft is made of special alloy steel EN 9 machined to close accuracy and fitted in bronze
bushes for perfect alignment.

Flywheel:

A properly sized flywheel is made of high-grade cast iron & is balanced for storing and releasing
adequate energy for the pressing operations.

Gears:

Main Gear is made Form ( WCB 1030 ). Ideal And Pinion's gear is made EN8-D.

Ram & Bed:

Table and ram are made of heavy-duty graded cast iron FG-250 & Seasoned. They are perfectly aligned
to each other to obtain quality pressings.

Inclining Mechanism:

Inclinable type presses are provided with an inclining mechanism that can be easily set and locked on
position. The press is so designed that even in a maximum inclined position, it is stale under heavy
pressing loads.

Lubrication:

An efficient shot lubrication system has been provided for lubricating the sliding surface and moving
parts. Lubrication of up to 50 tons is achieved through an oil cup. Above 50 tons is achieved through a
Hand Pump.

Material:

We provide proper lubrication for an 80,100 150-tons press wire lubrication pump.
Flywheel Made up of high-grade cast iron to generate the required energy.
Power Press parts like Table, Ram, Gear are Precision and grind.
We make Ram, Crankshaft parts from EN9 materials.
We make parts like All Type bush from gunmetal.
The lower noise level in our press.
Helps you to find your goal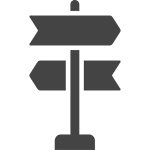 | | |
| --- | --- |
| Descriptions | 40 Tons (Total Dimention In MM) |
|  Crankshaft dia. | 90 |
|  Strock Adjustment | 13-90 |
|  Hold in RAM | 38 |
|  Hold in Bed | 100 |
|  Length & Width Bed | 580 x 400 |
|  Dist. Bed to RAM | 350 |
|  Fly Wheel Dia. | 610 |
|  Strock per Minute | 38 |
|  Weight Approx | 1800 |
|  H.P. Read |   5 |
|  Floor to top of Bed | 865 |
Innovation with a Purpose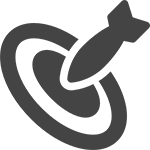 Steel Body Power Press :
Frame : The frame is fabricated from solid steel plate with heavy cross ribbons
Clutch : Clutch is very rigid better supported and less liable to suffer damage under heavy operating condition
Crankshaft : Made up of special alloy steel to withstand the effective load fitted in bushes with high accuracy
Lubrication : An efficient lubrication system has been provided for lubricating the sliding surface and moving parts
Fly wheel : Made up of high grade cast iron to generate required energy
Gears : Made up of cast steel iron
We are here to Help you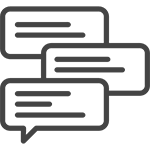 1) What will be the warranty Period of this Press Machine?
A:Generally Suppliers of the Press machine are providing only one year warranty period in the lathe machine. And it is not the proper return according to your investment. While We are providing 3 years warranty in our products. If there any parts damaged in your machine than we also provides free parts service in warranty period by fastest courier service.
2) How Many types are available in Press Machine?
A:1) Hydraulic Press Machine
2) Power Press Machine
3) Which accessories I Should  buy  with  Power Press  Machine?
A : Electric Motor
4) What are the models available in the power press machine?
A :
3 ton capacity
5 ton capacity
10 ton capacity
20 ton capacity
30 ton capacity
40 ton capacity
50 ton capacity
75 ton capacity
100 ton capacity
5) Do you accept Domestic LC ?
A: Yes, accept domestic LC for 60 days on credit. Generally our 75 % customers are purchasing Machine from us with 60 days Credit through a Simple Process of LC. When the Seller is Unknown or New to the Buyer, Letter of Credit is one good Alternative to do the Business with Such New Seller Because Buyer can Avoid Risk by such Letter. Letter of Credit is one Additional Benefit to the Buyer by which they can protect Loss against Goods and Finance Also.The buyer can build safeguards into the letter of credit, including inspection of the goods and quality control, and set production and delivery times.