बंका 40 साल से अपने काम को अलग तरीके से करने के लिए जाना जाता है.
Trust on make in India product. On Banka machine's YouTube channel you'll find almost all solutions for your metal cutting machines and Banka ensures to provide you with the easiest and most convenient way to get rid of machine-related issues. Not only these points, but Banka also guides people to develop or establish their business and workshops.
मेक इन इंडिया उत्पाद पर भरोसा बांका मशीन के यूट्यूब चैनल पर आपको अपनी धातु काटने की मशीनों के लगभग सभी समाधान मिलेंगे और बांका आपको मशीन से संबंधित समस्याओं से छुटकारा पाने का सबसे आसान और सबसे सुविधाजनक तरीका प्रदान करना सुनिश्चित करता है। न केवल ये बिंदु, बल्कि बांका लोगों को अपने व्यवसाय और कार्यशालाओं को विकसित करने या स्थापित करने के लिए मार्गदर्शन भी करते हैं।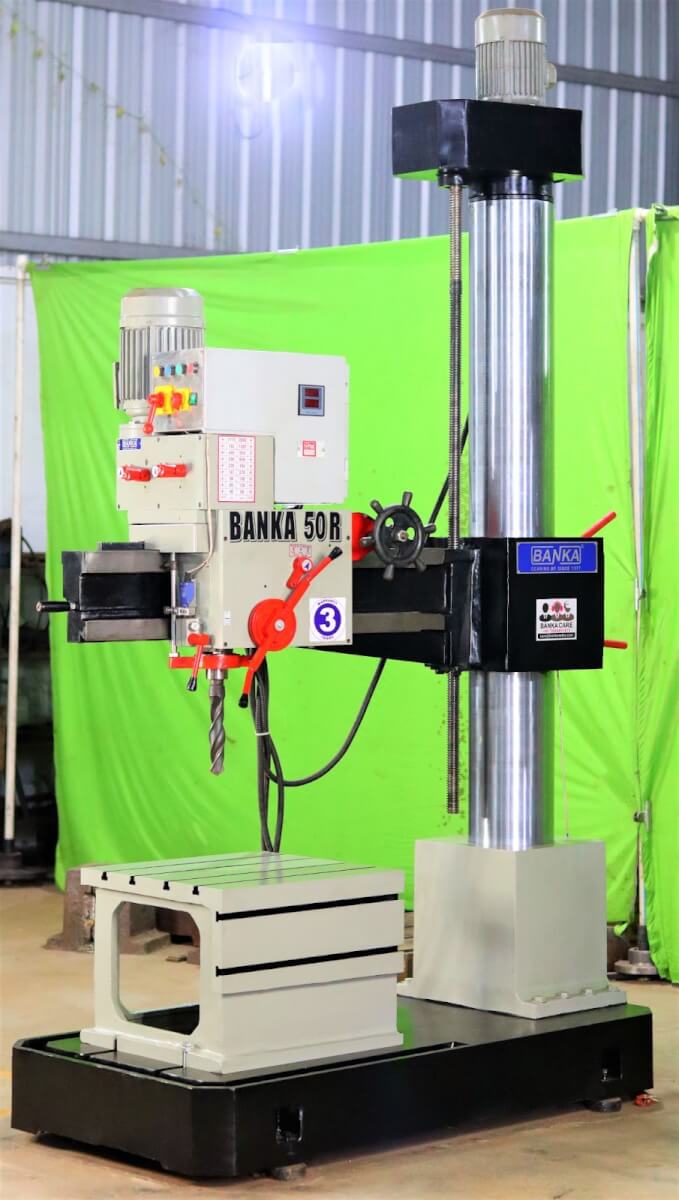 What is special about this radial drill machine from Banka?
बांका की इस रेडियल ड्रिल मशीन में क्या खास बात है?
BANKA RADIAL DRILL 50 MM 
Essential Features :
Gear Hardness 45  HRC
350 Nm Spindle Torch
2050 RPM
2 Amp at Maximum Load
Noise Level – 85 dB
Accuracy – As per IS Standard
Turcite B – Smooth movement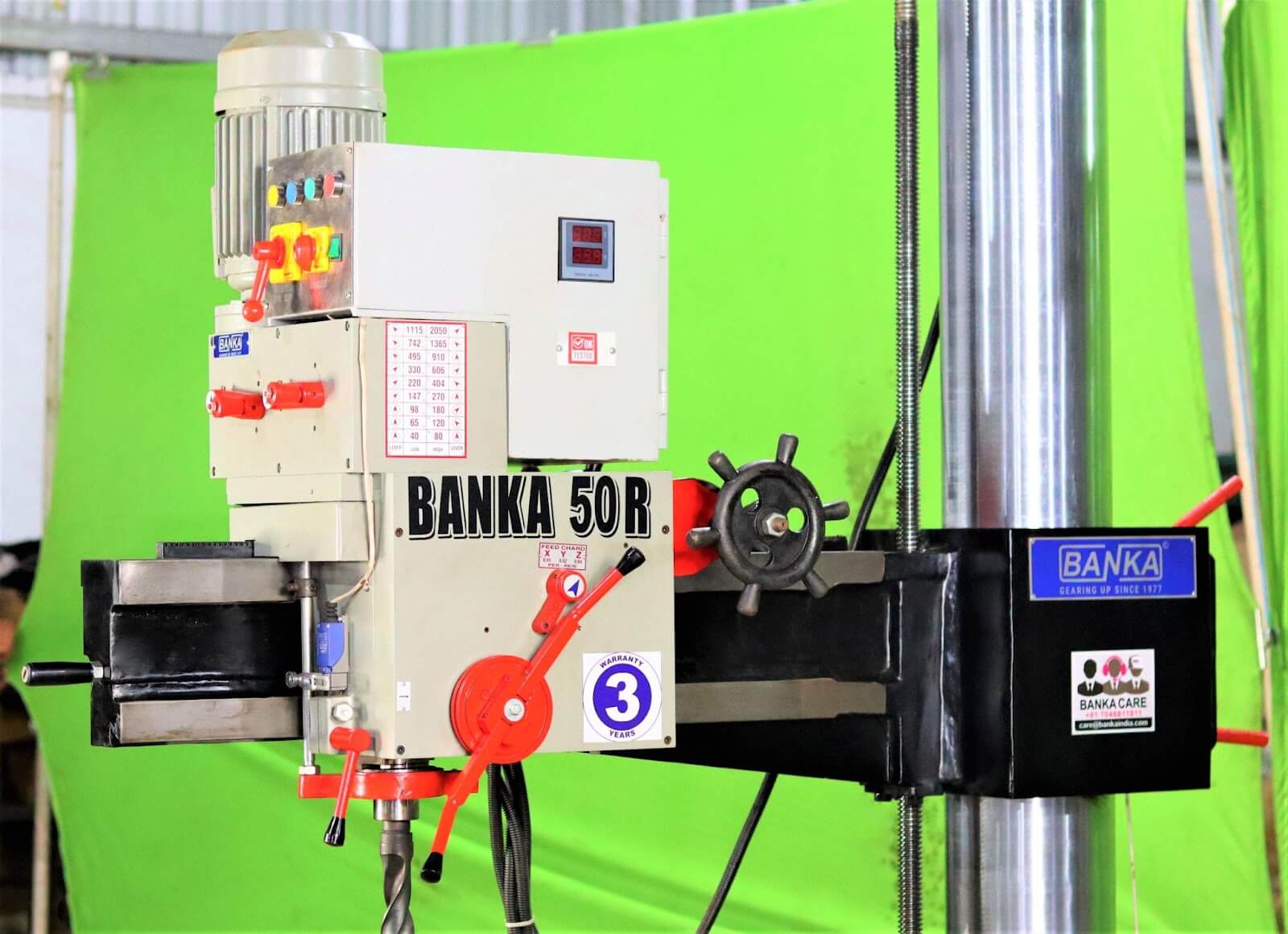 Another special thing is that BANKA  changed only material expenses and eliminated administrative expenses.
And the profit and other expenses are also not added that's why it'll be cheaper to you.
In this radial drill, how many mm can it work? यह रेडीयल ड्रिल में, कितने एमएम तक काम कर सकते है?
The radial drill of the Banka machine has a capacity of 50 mm drilling.
In this radial drill machine, how is the electric panel board provided? यह रेडियल ड्रिल मशीन में, इलेक्ट्रिक पैनल बोर्ड कैसा दिया है?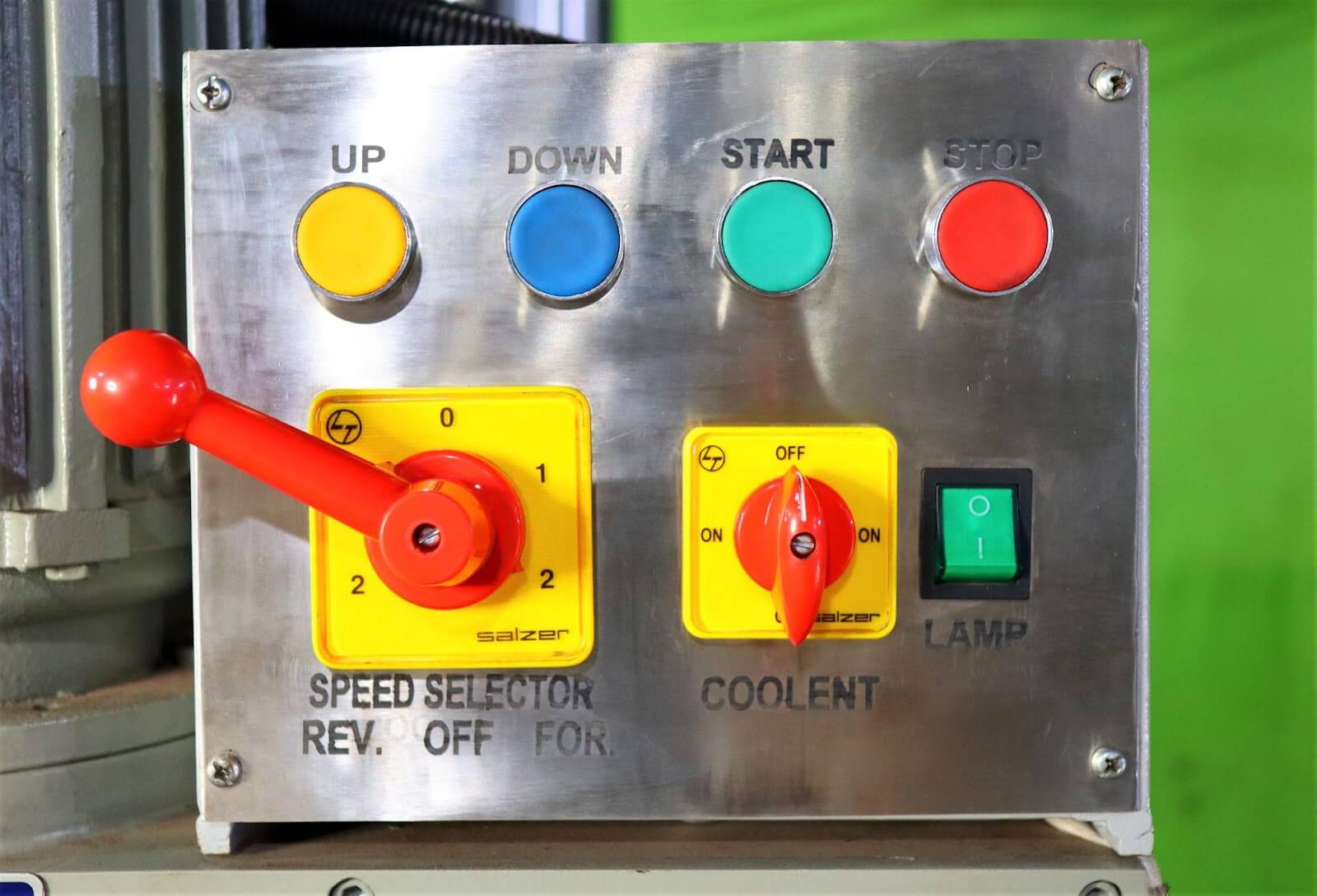 Drilling Capacity in Cast Iron: 50 mm
Drilling Capacity in Mild Steel: 42 mm
Spindle Sleeve Diameter: 75 mm
Spindle Speed Range (RPM): 40-2050
Vertical Movement of Arm: 1300 mm
Drilling Motor (HP/RPM): 1.5/1400- 3/2800
Spindle Travel: 170 mm
Spindle Taper: MT-4
Spindle Speed: 40-2050 RPM
Column Diameter: 215 mm
Weight of Machine Kg. (Approx): 1900 kg.