Welding Machines
Regulator Type ARC Welding Machine
₹14,100
Types : Regulator
Robust design
Continuous performance
Simple operation
Separate us from others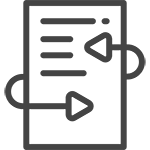 Features:
Robust design
Continuous performance
Simple operation
Helps you to find your goal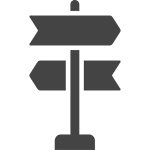 With huge technical knowledge and industrial understanding, we are providing a wide assortment of Regulator Type ARC Welding Machine. Demanded in different industries for welding purposes, this machine is designed by our industry experts in line with the international quality norms. Available in varied models, offered welding machine is well examined by our dexterous professionals to ensure its high quality.
A/C Aims Model
OCV
Aluminium Winding
Electrode Size
1 & 2 Phase
PRICE.
SWG Min/ Max
MM Min/Max .
 150 A- WSR
 50
 11200
 14-10
 2.03 / 3.25
 200 A- WSR
 50
 12850
 12-10
 2.64 / 3.25
 250 A- WSR
 50
 14100
 12-10
 2.64/3.25
Select Model Regulator Type ARC Welding Machine
Particular
Units
Select Model
 Model
 AMPS
 150A WSR
 200A WSR
 250A WSR
 Input Supply
 VOLTS
 230/440
 230/440
 230/440
 Phase
 
 ½
 ½
 ½
 Frequency
 HZS
 50
 50
 50
 Welding current Range with low & high range selection
 AMPS
 40-150
 45-200
 45-200
 Insulation class
 
 A
 A
 A
 Open circuit voltage (O.C.V.)
 VOLTS
 45
 50
 50
 Max. Continuous hand welding current at 60% Duty cycle
 AMPS
 120
 170
 200
 Welding Electrode size Min
 M.M
 2
 2
 2.5
 Welding Electrode size Max..
 MM
 3.15
 3.15
 3.15
 Cooling
 Natural Air
 Approx dimensions in mm
 H
 480
 510
 625
 L
 625
 650
 800
 W
 355
  380
  390
 Approx Weight
 KGS.
 50
  65
  75
Innovation with a Purpose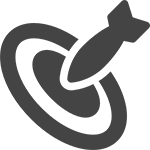 Excellence is a pivot table around which BANKA Machines revolves. We are promoted by the professional approach with over three decades of vast experience in the sector of manufacturing and supplying Industrial Machines. High emphasis on International Standards quality made us widely recognized both within the country and worldwide.
Welding Machines does the fabrication process to joint materials like metals or thermoplastics by applying temperature. Techniques like brazing and soldering which do not melt the base metal are used for the welding process.
Arc Welding Machines carries out the type of Arc welding process which uses a welding power supply in order to create an electric arc among electrode and the base material to melt the metal at the welding point. It can be done using Direct Current (DC) or Alternate Current (AC) and consumable or non-consumable electrodes.
BANKA's Regulator Type ARC Welding Machine are cost saving and most economical give the features like rigidity, high precision value, competitive prices, etc. We offer a wide range of products for ARC Welding Machines. Our products are well compatible with International Standards. The graded material is used for manufacturing of this machine which ensures long life.
BANKA's Regulator Type ARC Welding Machine also have an added feature of power saving. It reduces power consumption by 30% to 70%. This machine is well compatible to weld all varieties of Electrodes. It also gives protection against voltage problems and hence it ensures smooth operations.
BANKA's Regulator Type ARC Welding Machine being rigid ensures high life span which also reduces maintenance cost.
It is adaptive to power saving that assists in increasing higher yield value return from the machinery.
The accuracy standards and economical price of this machine give an edge in acquiring higher productivity and cost effectiveness.