Mechanical Shearing Machines
Mechanical Shearing – Over Crank
₹4,00,000
Cutting Capacity 1270 * 6
Stroke per Minute 30
Table Height 825mm
Table Width460 mm
Front Gauge 925 mm
Rear Gauge 750 mm
Motor HP 7.5 HP
Separate us from others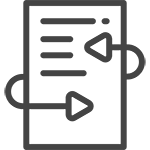 Cutting Capacity 1270 * 6
Stroke per Minute 30
Table Height 825mm
Table Width460 mm
Front Gauge 925 mm
Rear Gauge 750 mm
Motor HP 7.5 HP
Helps you to find your goal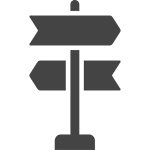 | | | | | | | | |
| --- | --- | --- | --- | --- | --- | --- | --- |
| Model | Cutting CAP. in MS Length * Thickness | Stroke per Minute | Table Height | Table Width | Front Gauge | Rear Gauge | Motor HP |
| TOS-126 | 1270 * 6 | 30 | 825 | 460 | 980 | 750 | 7.5 |
| TOS-156 | 1525 * 6 | 30 | 825 | 460 | 980 | 750 | 10 |
| TOS-206 | 2030 * 6 | 30 | 825 | 460 | 980 | 750 | 12.5 |
| TOS-256 | 2540 * 6 | 30 | 825 | 460 | 980 | 750 | 12.5 |
| TOS-316 | 3150 * 6 | 30 | 825 | 460 | 980 | 750 | 15 |
| TOS-128 | 1270 * 8 | 30 | 825 | 460 | 980 | 750 | 10 |
| TOS-158 | 1525 * 8 | 30 | 825 | 460 | 980 | 750 | 10 |
| TOS-208 | 2030 * 8 | 30 | 825 | 460 | 980 | 750 | 12.5 |
|  TOS-258 |  2540 * 8 |  30 |  825 |  460 |  980 |  750 |  15 |
|  TOS-318 |  3150 * 8 |  30 |  825 |  460 |  980 |  750 |  20 |
|  TOS-1210 |  1270 * 10 |  25 |  800 |  450 |  1000 |  750 |  10 |
|  TOS-1510 |  1525 * 10 |  25 |  800 |  450 |  1000 |  750 |  12.5 |
|  TOS-2010 |  2030 * 10 |  25 |  800 |  450 |  1000 |  750 |  15 |
|  TOS-2510 |  2540 * 10 |  25 |  800 |  450 |  1000 |  750 |  20 |
|  TOS-3110 |  3125 * 10 |  25 |  800 |  450 |  1000 |  750 |  25 |
|  TOS-1212 |  1270 * 12 |  25 |  800 |  450 |  1000 |  750 |  12.5 |
|  TOS-1512 |  1525 * 12 |  25 |  800 |  450 |  1000 |  750 |  15 |
|  TOS-2012 |  2030 * 12 |  25 |  800 |  450 |  1000 |  750 |  20 |
|  TOS-2512 |  2540 * 12 |  25 |  800 |  450 |  1000 |  750 |  25 |
|  TOS-3112 |  3125 * 12 |  25 |  800 |  450 |  1000 |  750 |  30 |
We at BANKA Machines have adopted modern strategy of making customer oriented product which signposts strong bonding of customers with us.
Shearing Machines as the name itself suggests are used to cut metal into sheets and strips. It is used for cutting straight in order to ensure perfect finishing. This is done by the sharp blade that shears quickly and shapes out the metal.
BANKA Machines have perfectly shaped and manufactured in accordance with the trending demand of customers and market as a whole. BANKA's Mechanical Shearing Machine is an example of how we have been able to mould ourselves in terms of manufacturing industrial machines.
An Overcrank shearing machine while complying with Industrial standards at International level, BANKA's Mechanical Shearing Machine has displayed the outstanding result in terms of speed and accuracy. It also possesses longer life with rigidity along with low maintenance cost.
BANKA's Mechanical Shearing Machine justifies its expectation towards high productivity as it consumes less time with the higher number of operations.
It's body structure made from steel with grade material, it assists in standing with higher strength with no strain.
The rigidity and higher precision value reduce expenses and overheads for maintenance employed in it and hence gives higher yield value.