Hydraulic Shearing Machines
Hydraulic Shearing Machine – Sheet Metal Cutting – Maximum Shearing Up To 2500 / 4000 mm – Foot Brake Shearing – Plate Bending
₹5,38,000
Category : Workshop Machine/ Cutting Machine
Color : Blue & White Combo
Shearing Length (mm) : 1500 – 4000
Motor : 5Hp to 50Hp
Shearing Thickness : 3.15 to 25 ( ms )
Shearing Thickness : 2 to 20 (ss)
Separate us from others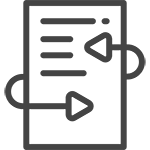 The Latest Range Of Hydraulic Guillotine Shears
Features:
The rugged structure as per international standards.

Moving beam synchronized by differential cylinders.

Hardened rollers guide beam for constant blade gap.

Rake angle adjustable to suit thickness and material.

Blade gap adjusted with Levers for clean cuts.

Sheets clamped hydraulically before cut starts.

Shearing-clamping forces adjustable to suit the job.

The cutting length and position adjustable for shorter jobs.

Beam returns on releasing footswitch for smaller cuts.

Cutting area on releasing footswitch for a clear view of blades.

First two hold-downs spaced closer at both ends.

Front gauging with stops, scale on squaring arm.

Front Operated powered Back gauge range 1000mm.

Hardened rods, recessed table for easy sheet feeding.

The Ramp on rear slides out cut sheets outside the shear area.

Backgauge moves away trapping of cut sheets.

Footswitch movable from a safe position.

Finger safety guard with a clear view of a lighted cutting area.

Efficient compact power pack with minimal piping.

Electricals neatly wired-labeled for troubleshooting.

Optimum shearing condition by variable rake angle

Rapid blade clearance adjustment by livers

Hydraulic Hold down to avoid slippage of sheets

Better Cutting accuracy in thin sheets at lower rake angle with twist free cuts.

Less power consumption.

Hydraulic & Electrical Safety interlocks for overloading.

Better Safety for operator and machine.

Fast Production on smaller jobs.

NC up-gradation available.

Low noise & smooth operation gives a higher efficiency of Operator.

Higher cutting capacity at a higher rake angle.
Helps you to find your goal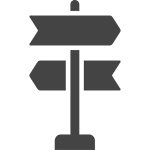 Shearing Length (mm)

Strokes / Minute at. min. & max. Ranke Angle

 

 

   

Price (Rs.)

S.S.

Normal Rake Angle

Normal Rake Angle

 

 

15

 

8

 

11

 

13

 

15

 

20

 

8

 

11

 

13

 

15

15

1039775

 

20

20

1254000

 

8

15

621775

 

11

15

768075

 

13

20

1065900

 

15

20

1274900

 

20

30

1776500

 

8

15

741950

 

11

15

856900

 

13

20

1081575

 

16

20

1593625

 

20

30

1995950

 

11

20

1039775

 

13

25

1180850

 

16

25

1703350

 

20

30

2215400

 

11

25

1698125

 

13

30

2069100

 

16

30

2288550

 

20

30

2664750

 

11

40

2361700

 

13

40

2518450

 

16

40

2732675

 

20

50

3260400
Innovation with a Purpose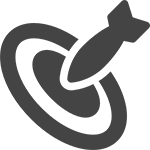 Blade – Hydraulic Shearing Machine
The Blade is the important and critical part of any shearing a machine. Accuracy and efficiency of machine depend on the blade. Blade of our machine is made with D2 material.D2 steel is an air hardening, high carbon, high chromium tool steel. It has high wear and abrasion resistant properties. It is heat treatable and will offer a hardness in the range 55-62 HRC, and is machinable in the annealed condition. This all indicates lower maintenance and long lasting life of the machine.
 
We use Seamless Pipe in our machine.
Seamless pipe is a pipe without a seam or a weld joint in contrast to Seam or Welded pipe. In a Seam or Welded pipe, the seam or the weld-joint is the weaker part of the pipe limiting the strength of the pipe to the strength of the weld joint. Whereas the seamless pipe does not have any such joint and thus has uniform structure & strength all over the pipe body.
 
Back Gauge Options – Shearing Machine
RSV 325, RSV 330 have sheet supports, manual Back Gauge & left squaring arm of 600mm length.
We are using ABB brand Panel in our machine.


ABB Control Panels are distinguished by their robustness and easy usability, providing all the relevant information from production plants and machines at a single touch.

 
We use Motor of siemens company.
Siemens Motors are suitable for the most diverse applications.Siemens electrical motors have a high efficiency and high uptime. Consequently, the productivity is higher and energy consumption lower. The motors have low life cycle costs, hence great saving!!!
 
Hydraulic Pump – Shearing Machine
We use Hydraulic high-pressure pump from Wilson company
We are here to Help you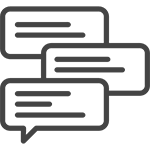 1) What will be the warranty Period of this Press Machine?
A: Generally Suppliers of the lathe machine are providing only one year warranty period in the lathe machine. And it is not the proper return according to your investment. While We are providing 3 years warranty in our products. If there any parts damaged in your machine than we also provides free parts service in warranty period by fastest courier service.
2) How Many types are available in Press Machine?
A: 1) Hydraulic Press Machine
2) Power Press Machine
3) What are the models available in the Hydraulic press machine?
A :
Hydraulic press machine 5 ton capacity
Hydraulic press machine 15 ton capacity
Hydraulic press machine 25 ton capacity
Hydraulic press machine 40 ton capacity
Hydraulic press machine 60 ton capacity
Hydraulic press machine 75 ton capacity
Hydraulic press machine 100 ton capacity
4) What type of oil should I use in my Hydraulic Press Machine?
A: 68 Grade Oil
5) How much oil is used in my Hydraulic Press Machine?
A:  50 ltr.
6) Do you accept Domestic LC ?
A: Yes, accept domestic LC for 60 days on credit. Generally, our 75 % customers are purchasing Machine from us with 60 days Credit through a Simple Process of LC. When the Seller is Unknown or New to the Buyer, Letter of Credit is one good Alternative to do the Business with Such New Seller Because Buyer can Avoid Risk by such Letter. Letter of Credit is one Additional Benefit to the Buyer by which they can protect Loss against Goods and Finance Also.The buyer can build safeguards into the letter of credit, including inspection of the goods and quality control, and set production and delivery times.