Welding Machines
Heavy Duty Double Holder Regulator Type Welding Machine
₹40,500
Types : Double Holder Regulator
Robust design
Continuous performance
Simple operation
Separate us from others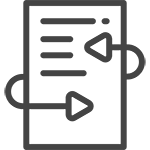 Features:
Robust design
Continuous performance
Simple operation
Helps you to find your goal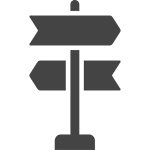 With huge technical knowledge and industrial understanding, we are providing a wide assortment of Heavy Duty Double Holder Regulator Type Welding Machine. Demanded in different industries for welding purposes, this machine is designed by our industry experts in line with the international quality norms. Available in varied models, offered welding machine is well examined by our dexterous professionals to ensure its high quality.
A/C Aims Model
OCV
Aluminium Winding
Electrode Size
2 Phase
PRICE.
SWG Min/ Max
MM Min/Max
300 A- WDHR
60
35350
12-8
2.64 / 4.06
400 A-WDHR
60
40500
10-06
3.25 /4.88
Model
AMPS
300A WDHR
400A WDHR
 Input Supply
 VOLTS
 380/440
 380/440
 Phase
 
 2
 2
 Frequency
 HZS
 50
 50
 Welding current Range with low & high range selection
 AMPS
 50-300
 50-400
 Insulation class
 
 A
 A
 Open circuit voltage (O.C.V.)
 VOLTS
 
 
 Max. Continuous hand welding current at 60% Duty cycle
 AMPS
 300
 400
 Welding Electrode size Min
 MM
 2.5
 2.5
 Welding Electrode size Max..
 MM
 4
 4
 Cooling
 
 
 
Approx dimensions in mm

H

L

W

 840

840

630

 840

840

630

 Approx Weight
 KGS
 KGS
 190