Banka Machine
CirClip की उपयोगिता जानिये? टर्नर, फिटर, जरूर देखें
What is a circlip like? सरक्लिप कैसी होती है?
Circlip is a semi-flexible metal ring with open ends that can be snapped into place, it is also called Rotor Clip, #C-clip, snaps ring, Jesus clip, it is one type of fastener. Circlip holds a gear set in between.
types of circlip plier. taparia internal circlip plier. taparia external circlip plier.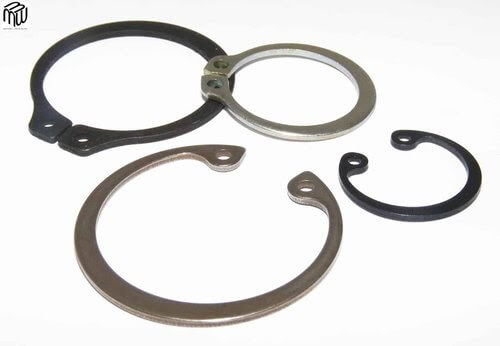 What is the use of circlip? सरक्लिप का उपयोग क्या है?
A circlip is used to hold or limit the axial (typically) motion of an assembly in place. It acts as a stop within a tolerance band.
An o-ring is specifically used to prevent fluid leaks. It is a sealing device. It prevents lateral movement.
In which place is circlip used? सरक्लिप का उपयोग किस जगह पे होता है?
Circlips are commonly used in motors, turbines and pistons.
Circlips fit into a groove on the inside of a bore or the outside of a shaft. They work as a load-bearing shoulder that positions and holds mechanical parts.
They provide continuous radial force and are secure against high rotational speeds because they are retained within the groove.
How to measure circlip? सरक्लिप को कैसे नापते है?
External Circlips are always measured by the shaft size the Circlip is fitting onto. For example, if you need a Circlip to fit a 40mm shaft, you will need to purchase a 40mm External Circlip.
Internal Circlips are always measured by the bore size the Circlip is fitting into.
What is the difference between internal and external circlip? इनर साइड सरक्लिप और आउट साइड सरक्लिप कैसी होती है?
External Circlips: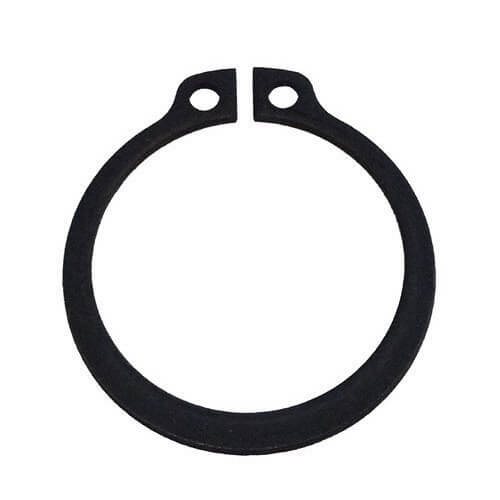 External circlips are designed in such a way that it fits tightly around a shaft and are available both in metric and imperial sizes.
External circlips might be used to replace nuts, threaded sleeves, cotter pins, rivets, set collars, machined shoulders and much bulkier and expensive fastening devices.
Circlips are installed in pre-cut grooves and pre-cut grooves can be machined simultaneously with other production processes eliminating threading, tapping, drilling and other expensive machine operations.
External circlips are available in the outer diameter range of 6mm to 500mm and thickness of 0.4mm to 6mm. The speed of assembly and disassembly also reduces manufacturing costs.
Internal Circlips: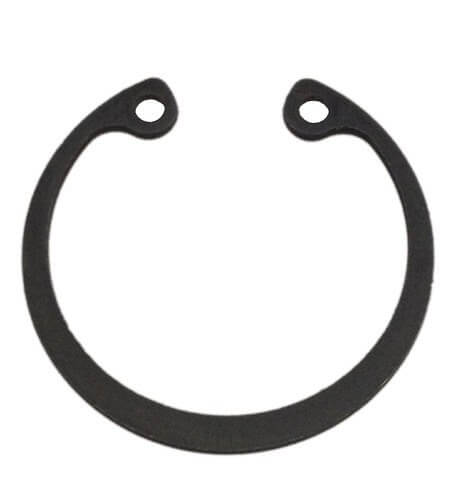 Internal circlips are designed to fit within a bore and are available in both metric and imperial sizes.
Internal circlips offer resistance to corrosion
They are highly durable and have a longer service life.
Internal circlips offer very high performance
These circlips are available in standard as well as customised sizes
Internal circlips have an outer diameter in the range of 8mm to 500mm and thickness in the 0.4mm to 6mm range.