Banka Machine
Band saw Machine Working ₹ 1.36 Lakh For 200mm capacity with 3 Years Warranty, Free Delivery
Bandsaw Machine, we installed a hydraulic system on the upper arm.
Compared to Hacksaw this Bandsaw Blade works very fast.
Features Of Machines:
1) Heavyweight: We assure you that our Heavy-Duty Bandsaw Machine's weight is almost 150 kg more than other bandsaw machines.
2) Titanium Carbide Blade: To capture the blade in this machine, we have used 10 bearings and used carbide with it. And because it is a titanium coating, it does not allow rubbing to turn.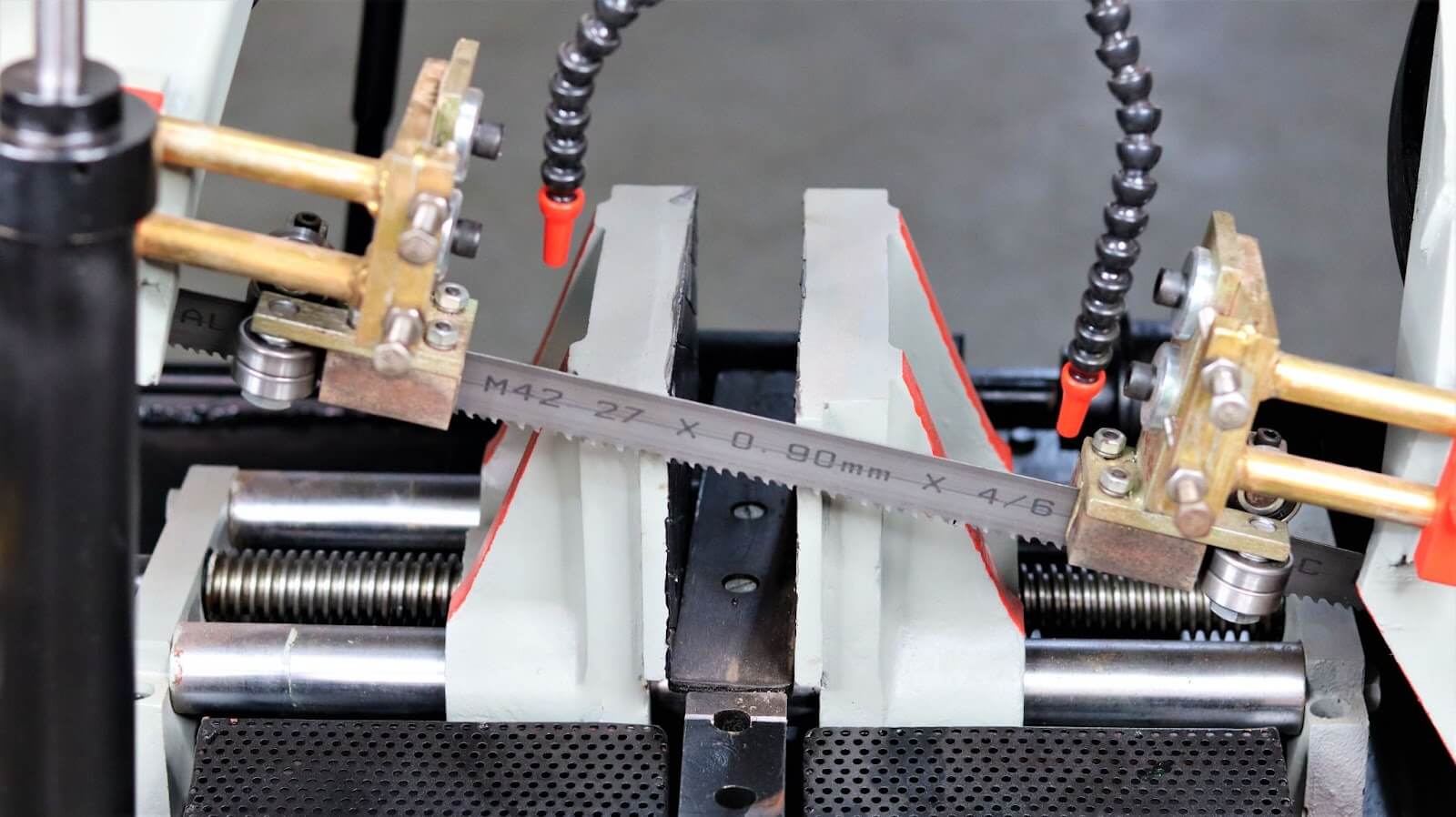 3) Gearbox Replacement Guarantee: The gearbox on this machine is very good for performing. The gear inside the gearbox can last up to 15 years. We made a gearbox in the same way. This gearbox is given in a helical gear.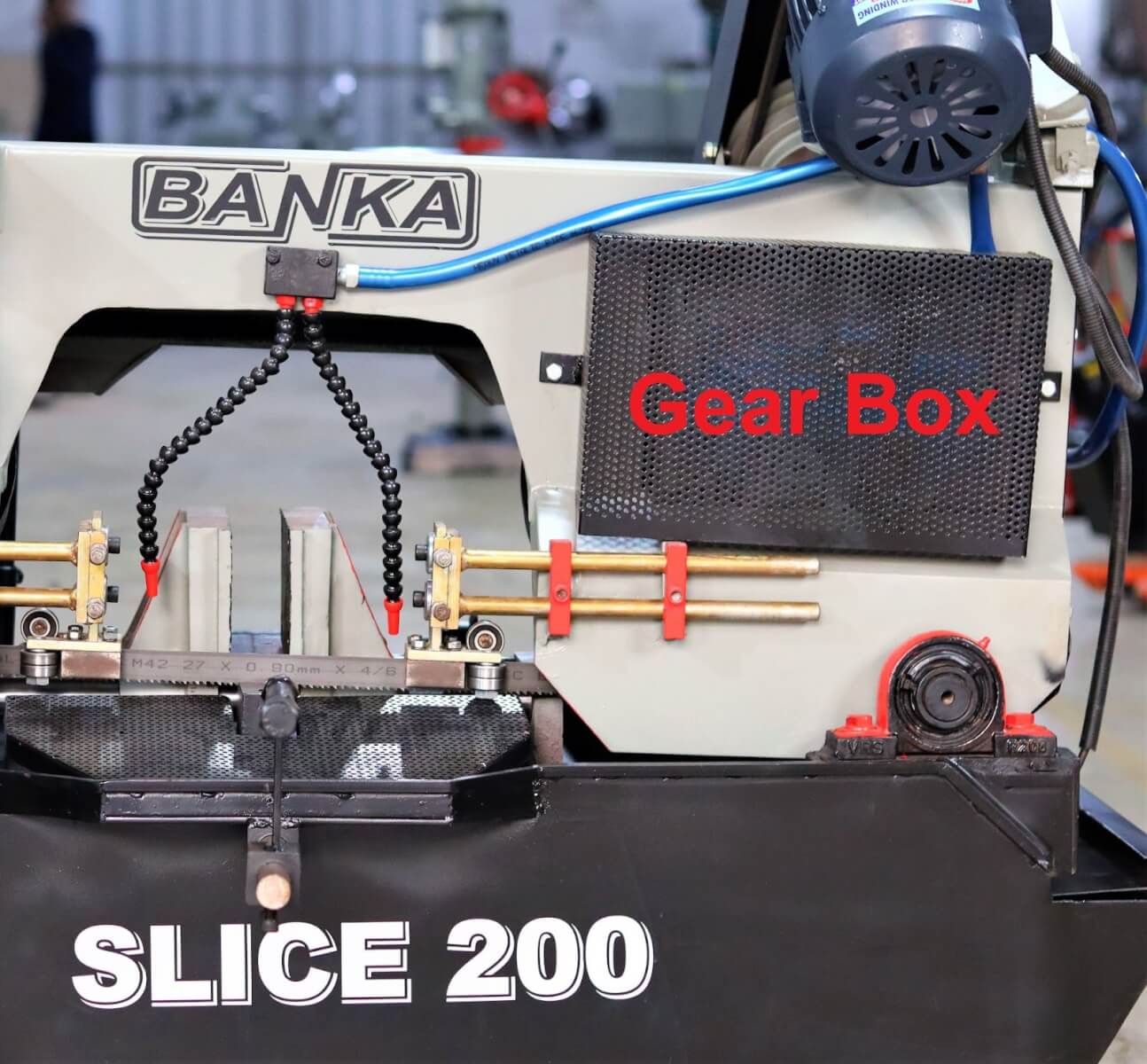 4) Hydraulic Cylinder: Horn tube is a major part of a hydraulic system that is filled with oil for high lubrication. It consistently gives pressure.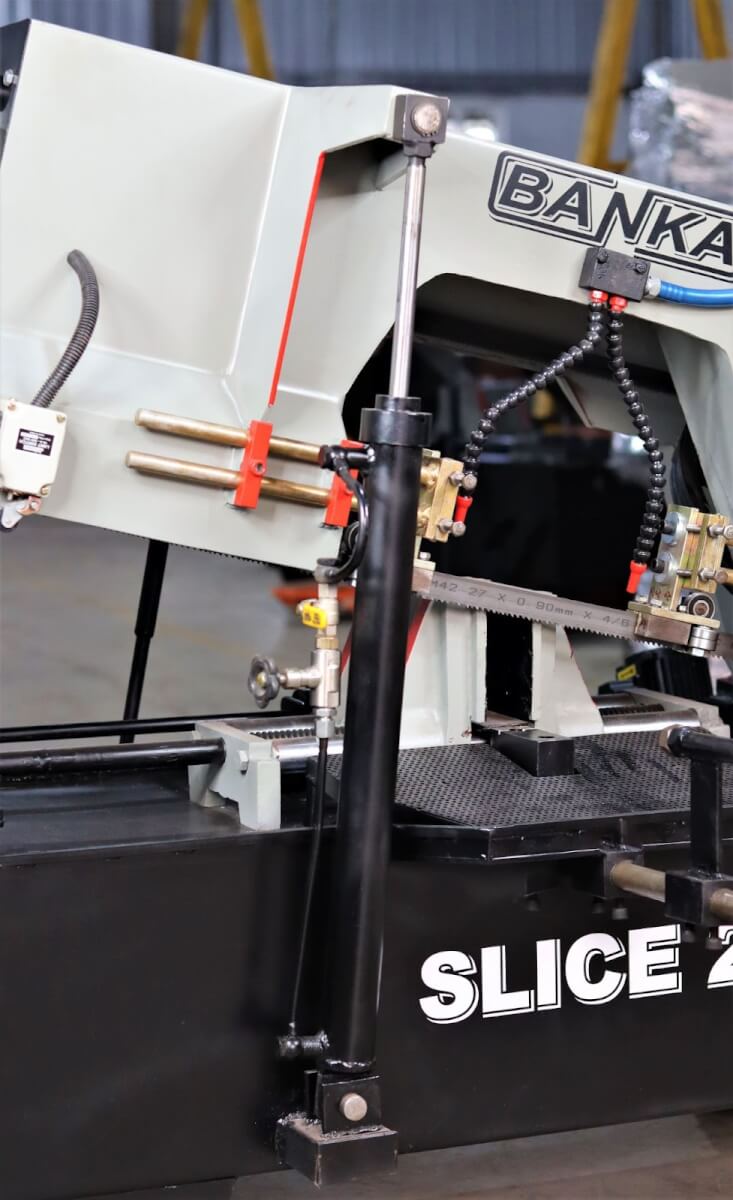 5) Self Centering Vise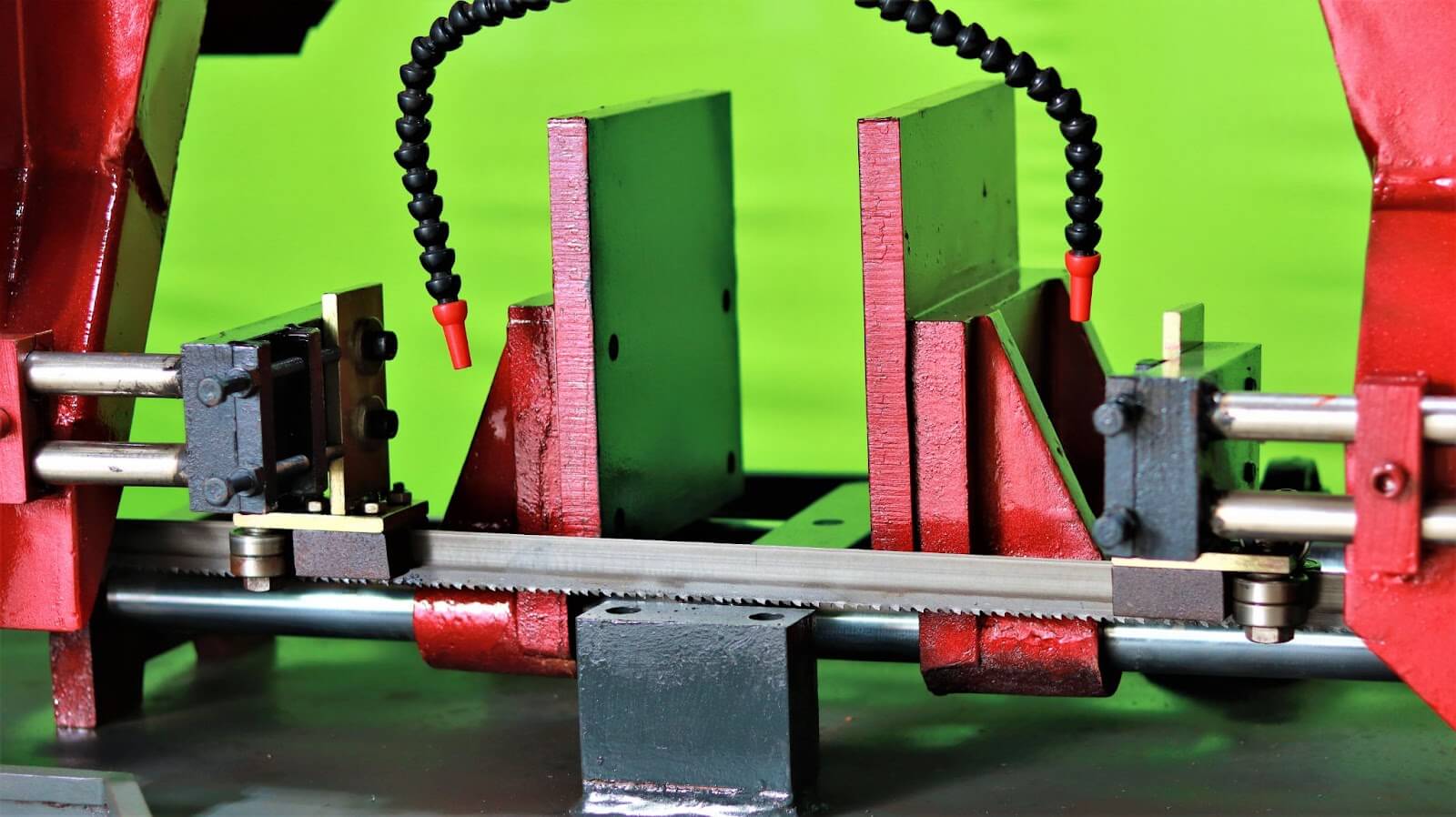 6) Coolant tank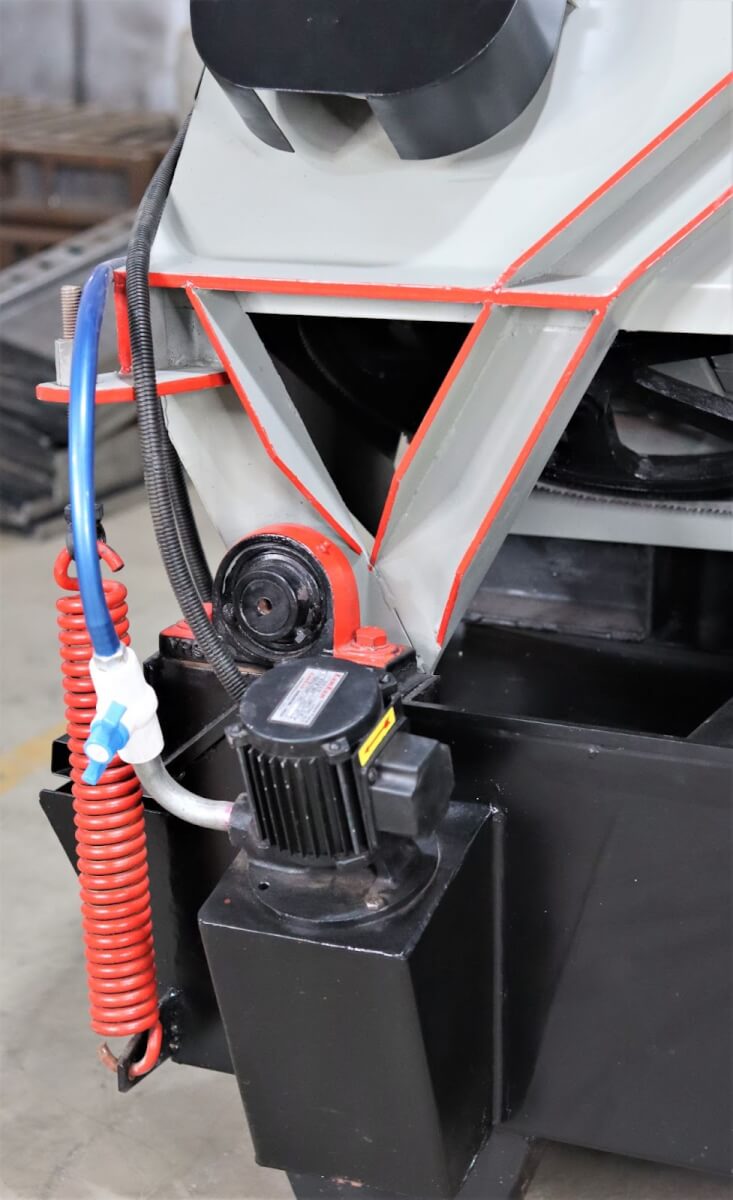 7) Limit Switch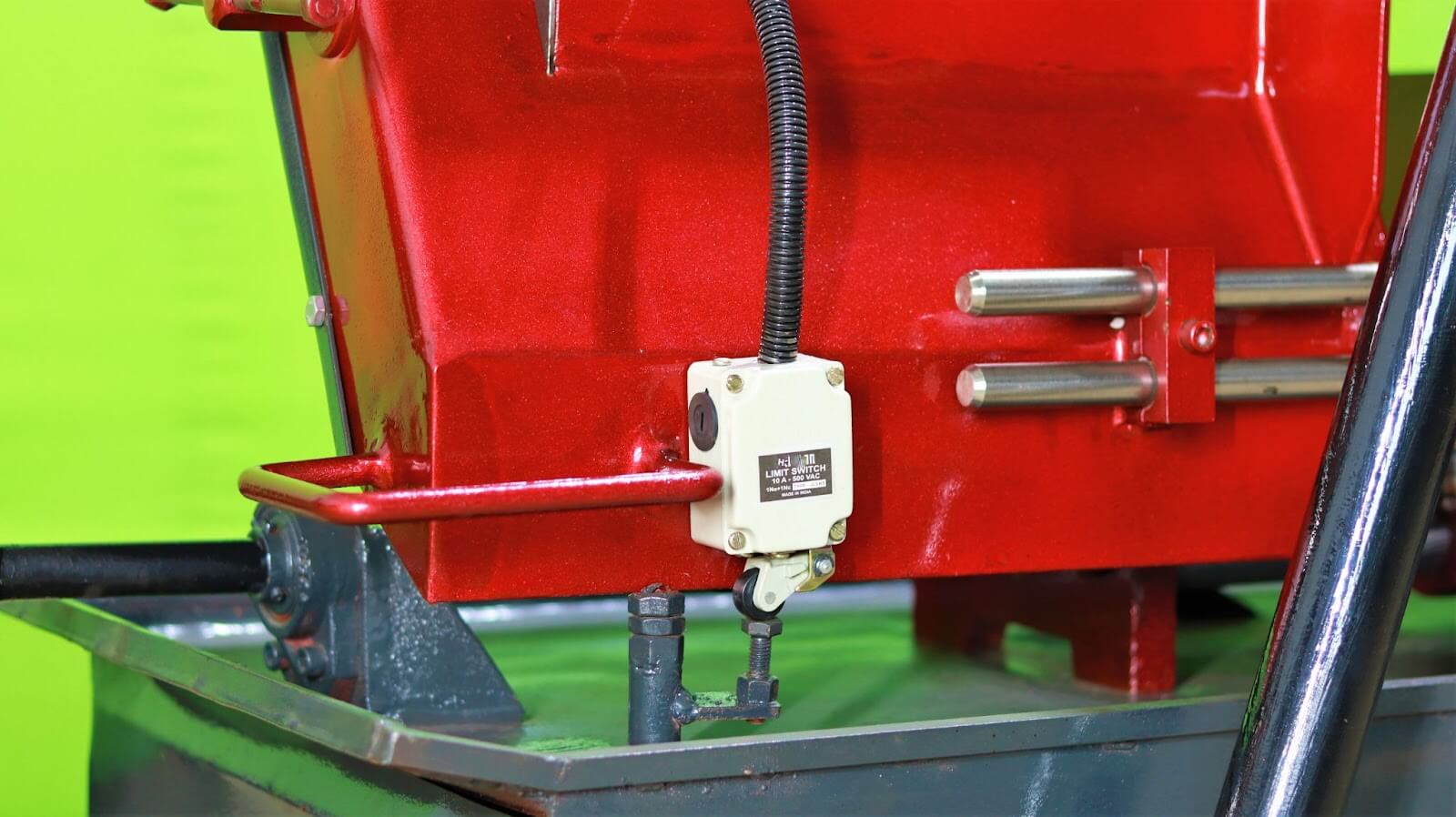 8) Easy Foot Lifting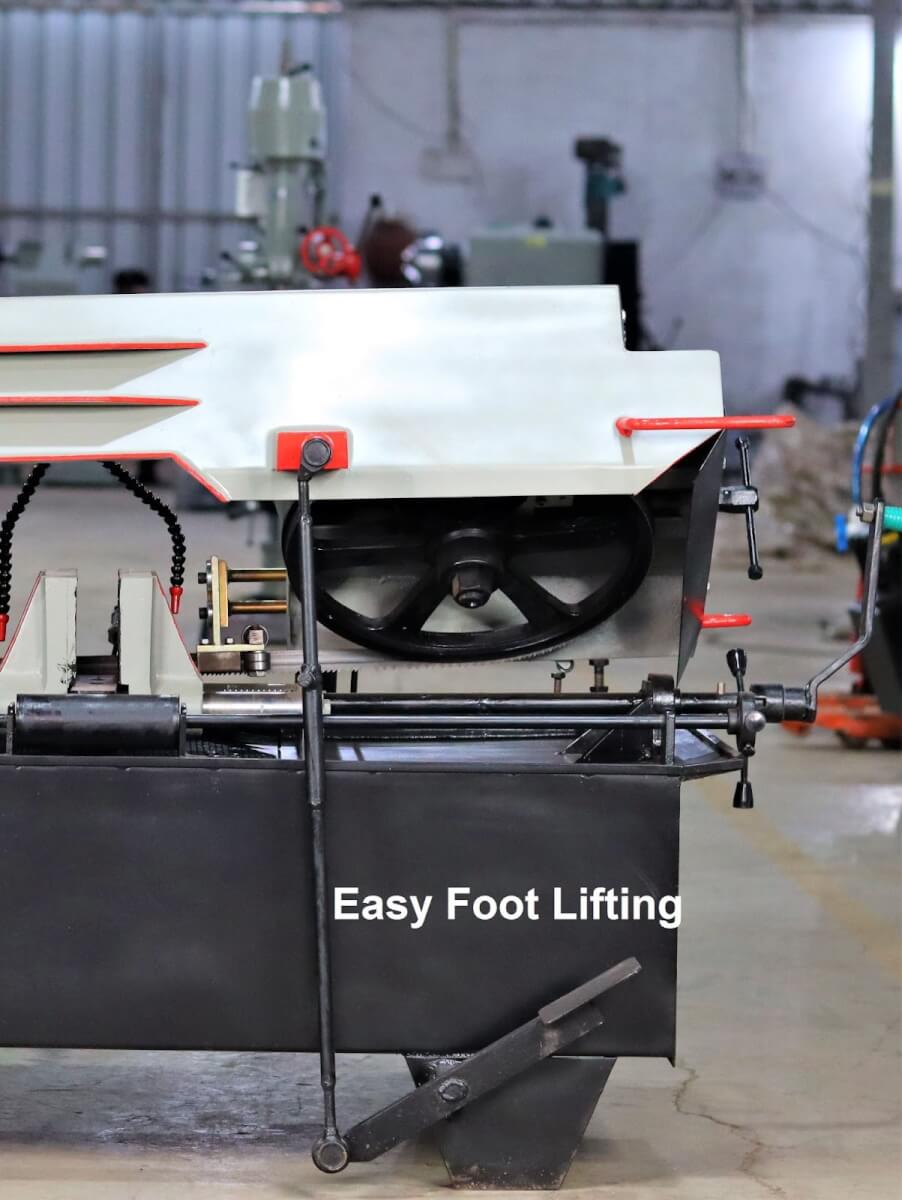 9) Cover Box
10) 1 RMS Vibration
11) Smart Auto Start
12) V-Grooved Use & 3-speed pulley:
Bandsaw Machine
Category: Metal Cutting Bandsaw Machine.
Colour: White & Black
Cutting capacity: 350 mm
Blade Size : 3760 x 34 x 1.1 (mm)
Electricals : 3.0 H.P
Cutting Stroke Capacity: Round 350mm, Square 325 x 325, Casting, EN8, WTS Hard materials