VMC Machines
VMC Machine 850
₹ 32,13,600
Table Size 1000  x  500mm
T-slot-dimension 5 x 18 x 100mm
Dist. from Spindle Axis to Column Guide Way 560mm
Dist. from Spindle face to tabletop 150-600mm
Ball Screw Size & Pitch- Dia. 40mm Pitch:12
Separate us from others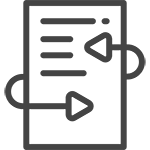 Salient Features :-
Heavily rigid & stable Structure with high Quality casting
High speed & Precision feeding system
High speed precision spindle unit
Fest & reliable ATC (Automatic Tool charger) mechanism
Full enclosed guards & chip conveying system & software package
International standard electrical
Stringent quality control & advance testing system
Helps you to find your goal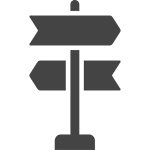 PARTICULARS
XH7125
TABLE
 Table Size
 1000 * 500mm
 T-slot-dimension
 5 * 18 * 100mm
 Distance from Floor to Table
 820mm
 Max. load on table
 
CAPACITY
 X axis travel
  850mm
 Y axis travel
  500mm
 Z axis travel
  500mm
 Dist. from Spindle Axis to Column Guide Way
  560mm
 Dist. from Spindle face to tabletop
  150-600mm
 Ball Screw Size & Pitch-
  Dia. 40mm Pitch:12
SPINDLE
 Spindle Speed
 40 – 8000RPM
 Spindle Power
  11kw
 Spindle Power- Continuous
  7.5kw
 Front Bearing Bore
  60mm/95mm
 Spindle Nose
  BT40
ACCURACY
 Positioning Uncertainty
 +-0.005mm(JIS)
 Repeat Positioning Accuracy
 +-0.003mm(JIS)
FEED
 Rapid Traverse (X Y & Z)
  30/30/24/mm/min.
 Cutting Feed
  2.5-10000/mm/min
 ATC
 
 ATC Type
 disc
 Number of tools
  16
 Tool Dia. Max
  130mm
 Tool Weight Max.
  8 Kg
 Tool Length Max
  300mm
 Min. Time of Tool Change
 7 sec.
DIMENSIONS
 Weight(Approx.)
  4750 Kg
 Dimension (Approx) (L* W * H)
  2500 * 2600 * 2300mm
Innovation with a Purpose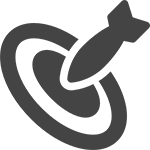 BANKA Machines have an extended trail of success in the arena of manufacturing, supplying and trading of Industrial machines.
We have not stopped after achieving a mammoth achievement of the worldwide recognition of our esteemed products. Leading the competition locally, regionally,
territorially, nationally and now we take on the lead to internationally with up-and-coming Industrial machines.
A Vertical Machine Centre popularly known as VMC Machine is a machining centre with its spindle in a vertical alignment.
High-end VMC possesses high precision value which are used for tight-tolerance milling. Fine die and mould work can be done accurately with such VMC Machines.
With the increasing demand of highly accurate and reliable along with great speed, BANKA Machines have shaped up VMC Machines. Highly dynamic in structure assists axis take-off with high speeding up.
The rigid base enhances the durability of the machine as it neutralizes the vibrations and imbalances during the operation. BANKA's VMC Machine complies with all International Standards is compatible to undergo complex operations.
BANKA's VMC Machine is one of the most reliable machine to perform multifarious operations with high speed and accuracy given the high precision value.
It has diminished the maintenance cost to minimal or null level as the spare parts and body of the machine is made from graded material.
Automatic nature of this machine decreases labour overheads and hence it has proved as cost-effective.
Lead us to serve more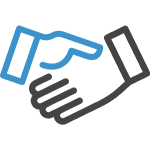 Standard Accessories :-
CNC controller GSK 218MC -H
Panel Board
Spindle Motor type Servo
Spindle Motor Make siemens
Spindle Motor Make GSK
Drive Motor type servo
Drive Motor make siemens
LM Guide ways make HIWIN
Ball screw make HIWIN
Auto manual Coolant system
Centralized & Programmable Lubrication
Laser Calibrated Axis
Electrical Component Make Schneider
Work Light
Instruction & operating manual
Electrical manual
CNC controller Programming Manual
Machine setup Data CD
Questions and answers of the customers
There are no questions yet, be the first to ask something for this product.