Machining Center
Special Purpose Machine (SPM)
₹ 28,00,000
Max. Job Length 1000mm
Max. Dia Job 60mm
Clamping of Job by self-centering Hydraulic vice
All axes is Controlled by servo Motor
Separate us from others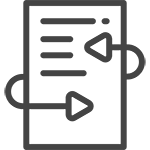 Control System Features :
Manual data input
2 axis simultaneous
Part program storage and editing
Constant surface speed and editing
Constant surface speed control
Tool nose radius compensation
Feed rate override
Circular Interpolation
Threaded cutting cycle
Direct drawing Dimensions programming
Absolute / incremental programming
RS -232 serial interface port
Backlash compensation
Graphic simulation
Electronic hand wheel
LCD display
Self Diagnostic
Standard Features:
Hundred & Ground EN-9 Box Guideways
Ac spindle drive & servo drive
Hydraulic chuck with actuating cylinder
8 station bi-directional turret ,tail stock
Hydraulic unit , Foot switch ,Coolant system
centralised Lubrication system
Electrical quality device
Boring holder & Axial holder
Lead us to serve more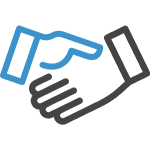 Optional:
Chip conveyor
Bar feeder
Bar piller
Hydraulic Turret
Live Tooling
Stabilizer
Patrol Light
Hydraulic Collet
Auto Door
WARM UP OPERATION :
Warm up operation in the machine must be do when machine power on
after a certain time . In warm up operation of machine move the all axis
without Job in program cycle.
Questions and answers of the customers
There are no questions yet, be the first to ask something for this product.