Hacksaw Machines
Hacksaw Cutting Machine – Hydraulic Pressure Rod Cutting – Round Bar 300 mm – Square Bar 275 mm – Pipe cutting – Hard Material – Model CB 5A
₹ 1,30,000
Model Type : Extra Heavy Duty
Category : Cutting Machine / Workshop Machine
Colour : Sky & Gray Combo
Cutting capacity : 300 mm
Blade Size : 400/30 / 525/30
Electricals : 2 HP
Cutting Stroke Capacity : 50-55 Normal Material , Casting, EN8, WTS Hard materials
Separate us from others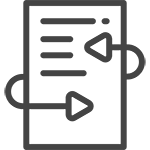 1) Variable cutting pressure
Variable cutting pressure is such a option in which we can

maintain pressure level

as per size of job.

Generally all manufacturers gives same pressure level option in the machine but it need more blade & increase cost.

While we offers such a technology in which customers can maintain pressure level as per their

job size

so it ultimately reduces the use of blade.
2) Auto lifting and switching off
Auto lifting & Switching off option itself suggest that we no need to wait to switch off & on the machine.

When running cut gets over, our machine automatically switched off so operator have no need to wait for it, and he can

run other machines at a time.

This option saves operator time and power cost also.
3) Weight balanced for jerk-free working
Our machine is well known for

slim piece cutting.

Because we are giving a option of weight balanced jerk free working in our machine.
4) Hardened and profile ground gear
Hardened and profile ground gear teeth

are oil submerged which increase life of whole machine.

It has min. 15 years trouble free life. This gear has helical teeth which make it more costly and tough.  
5) Rigid and heavy M.S. FABRICATED BODY
We made

Rigid and heavy M.S. FABRICATED BODY

to make machine vibration free while cutting hard metal like S.S.

It also increase life of machine as well as gives higher accuracy.
6) Idle stroke lifting mechanism
Idle stroke lifting mechanism is a unique feature of this machine as each stroke which comprises of half a revolution or 180° of crank movement.
This automatic mechanism increases the life of the blade. The hydraulic system guarantees trouble free operations of a machine for a longer period.
 

Pull Push Button:

We are giving a separate Pull Push Button in our Hacksaw Machine. So it will be more convenient to pull and push machine at any emergency time.

 

Mechanical Lock:

In Mechanical Lock system you can lock the arm where you have to stop but the blade will continuously move.

 

Hydraulic Pump:

Banka is providing Hydraulic Pump in it's Power Hacksaw Machine because after cutting the operation the Arm will automatically go up and motor switch off.
Helps you to find your goal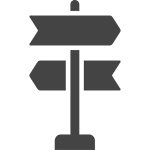 Cutting capacity
 

Round

 

300 mm

 

Alloy Steel, SS, WTS,HCHC

 

Square

 

275 mm

 

Alloy Steel, SS, WTS,HCHC
Blade Details
 

Blade Size

 Length / Width mm 

400/30 – 525/30

 

Blade Brand

 

BATO, BIPICO , MIRANDA

Electricals
 

HP

 

2

 

RPM

 

1440

 

Brand

 

Crompton

Dimensions
 

L x W x H ( Inch)

 60 x 30 x 44 (Inch)
Innovation with a Purpose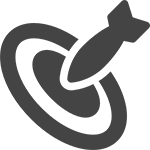 Friction Free Reduction Gear
These Machines Are Power Saver Because It Is Fitted With Hardened Reduction Gear, Which Requires Less Operative Electric Power Than Cone Pulley Type Of Machine All Moving Parts Are Housed In Steel Body Which Is Duly Bored In a Boring Machine. All Moving Parts Are Oil Immersed Including Hydraulic Pump .
 
Stroke Adjustment


gives Utilisation of full blade. Some customers has small dia jobs they feel of from top to bottom reduce wastage and save cost

 
Saw Frame
Saw Frame Is Rigid In Construction And Runs In Prismatic Guide , Ensuring Square And Parallel Cut.
 
Coolant Pump
We are fitting coolant pump in built in our machine. Pump is attached with Body itself so it will be more effective.
 

Stopper:

Banka is providing Stopper feature in Power Hacksaw Machine, for that you can adjust the machine stopping system where you have to stop the machine

 

Oil Cup:

In Banka Power Hacksaw Machine not to worry about feeding the oil in Machine.Double oil cups are fitted for the smooth running of the slide.

 

Self Centering Vice:

Unlike Fixed Jaw Vise Machines , Power Hacksaw Machine Is Fitted With Most Modern Extra Heavy Duty Self Centering Vice Which Can Be Adjusted According To the Size Of The Material To Be Cut.
Lead us to serve more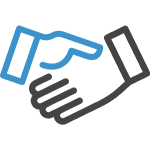 Free Accessories:
Electricals without motor
Coolant pump and fittings
Motor pulley
Adjustable Handle
Frequently bought together with model CE-5A
Extra Blade Set

– Why most of our customer purchase 1-2 extra blade set with our machine?

Maintain same cutting capacity

Lower maintenance

Hardened ground spiral bevel gear,

Stroke adjustment facility

-Which Blade Brand we suggest to our Customers?

BATO, BIPICO, MIRANDA (As per your choice)

Adjustable Bar Stand

– Why we suggest Adjustable  Bar Stand?

Cutting fast & smooth

Bar up down cutting

Steel pipe ( ms heavy duty)
We are here to Help you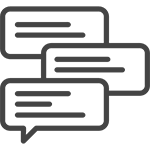 1) How much warranty period is there in Power Hacksaw Machine?
A:Generally Suppliers of the lathe machine are providing only one year warranty period in the Hacksaw machine. And it is not the proper return according to your investment. While We are providing 3 years warranty in our products. If there any parts damaged in your machine than we also provides free parts service in warranty period by fastest courier service.
2) How Many types are available in Hacksaw Machine?
A:Generally there are mainly 3/4 types of Hacksaw machine are popular in the Market
Hydraulic Hacksaw Machine
Power Hydraulic Hacksaw Machine
Light Duty
Heavy Duty
3) What are the confusions raised in the mind of customer at the time of purchasing Hacksaw Machine ?
A :At the time of purchase the following queries are raise int the mind:
1) Cutting Capacity requirement
2) Light duty / Heavy Duty
3) Hydraulic OR Semi – Hydraulic
4) With Steel Body
4) Which Accessories I Should buy with the Hacksaw Machine?
A :The following accessories can be fitted on machine.
1) Adjustable Bar Stand
2) Electric Motor
3) Coolant Pump
5) Do you accept Domestic LC ?
A: Yes, accept domestic LC for 60 days on credit. Generally our 75 % customers are purchasing Machine from us with 60 days Credit through a Simple Process of LC. When the Seller is Unknown or New to the Buyer, Letter of Credit is one good Alternative to do the Business with Such New Seller Because Buyer can Avoid Risk by such Letter. Letter of Credit is one Additional Benefit to the Buyer by which they can protect Loss against Goods and Finance Also.The buyer can build safeguards into the letter of credit, including inspection of the goods and quality control, and set production and delivery times.