Bandsaw Machines
Double Column Semi Automatic Horizontal Bandsaw Machine BDH400A
₹ 5,68,800
Cutting Capacity Round : 400 mm
Cutting Capacity square : 400×400 mm
Blade size : 5000 x 41 x 1.3 mm
Clamping type : Hydraulic
Hydraulic Motor power : 0.75kw
Coolant Motor : 0.125kw
Power supply : 415V-50Hz-3Phase
Separate us from others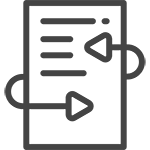 Salient Features :
Stress Relieved Fabrication Steel Structure.
Hard chrome Plated Ground column.
Automatic Height Adjustment for Saw frame.
Variable pressure Control for cutting feed.
Auto Cutting Stop.
Push Button type operating panel Board.
Heavy duty works Gear Box.
Moveable blade Tensioning Arrangement.
Material feeding Manually.
Swing mode changes flexible, Manual automatic combined.
PLC controller complete automatic sawing process.
Helps you to find your goal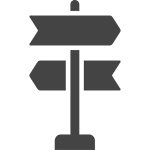 | | |
| --- | --- |
|  MODEL |  BDH200A |
| Cutting Capacity Round | 400MM |
| Cutting Capacity square | 400x400MM |
| Blade size | 5000 x 41 x 1.3mm |
| Blade speed | 27,45,69m/min |
| Clamping type | Hydraulic |
| Main Motor power | 4kw |
| Hydraulic Motor power | 0.75kw |
| Coolant Motor | 0.125kw |
| Power supply | 415-50Hz-Phase |
| Overall Dimension | 2500 x 1300 x1600mm |
Innovation with a Purpose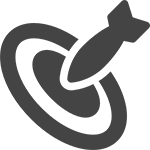 Installation & Start Up:-
Our Service technician ensures a fast and smooth installation and startup of your machine with top quality and to your complete satisfaction. Our Installation managers can gladly advise you in a timely manner about preparations for the installation.
Technical Support:-
Our service office is ready to advise you on any questions about your machine. Remote service gives us the ability to make direct connections between your machine and our consultants. Remote diagnostics allows us to correct errors fast, reducing downtime.
You can speak to our service technician 24 x 7 on mobile as well as land lines avail on daytime.
We track every request in our service information system, which shows us the entire history of your machine. The transparency leads to unambiguous diagnoses and fast responses times.
Annual Maintenance Contract
We also Offer AMC at 10% of the Machine value include 2 free service on your floor. You can contact us anytime for any complaint from anywhere.
Stress Relieved Fabrication Steel Structure
Hard-chrome Plated Ground column
Automatic Height Adjustment for Saw frame
Variable pressure Control for cutting feed
Auto Cutting Stop
Push Button type operating panel Board
Heavy duty works Gear Box
Movable blade Tensioning Arrangement
Material feeding Manually
Swing mode changes flexible, manual
Automatic combined
PLC controller completes automatic sawing process
Lead us to serve more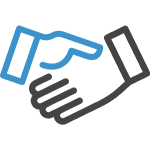 Standard Accessories :-
Saw Blade
Coolant system
Machine Lamp
Blade Tensioning Wrench
Adjustable bar support stand
Toolkit
Operating & instruction manual