Cone Pulley / V-belt Lathe Machine, Lathe Machines
Light Duty Lathe Machine – Manufacturers in Rajkot – Small Lathe – College Training Purpose – Workshop Use – Simple & Small Lathe 5 Feet – Model Banka 16
₹ 80,000
Cone Pulley Lathe Machine – BANKA 16
Center Height -165 mm
Admit Between Center – 650 mm
Main Motor – 1 Hp
Spindle Bore -40 mm
Spindle Bore -40 mm
Separate us from others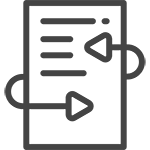 Salient Features
Bed way introduction Hardened up to 400 BHN and Precision Ground , High-Quality Cast-Iron, Rigid Construction, Easy chip removable, Hyperbolic Bridge and Hexagonal view
Carriage on Turcite B-Coated Linear Bearing System
Special lacquer base washable auto paint for long life
Heavy leg base gives smooth and vibration-free operation Experience
Quick change tool post save precious time to change multiple operation on the job
Helps you to find your goal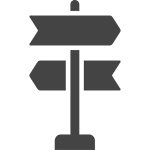 | | |
| --- | --- |
| SPECIFICATION | BANKA 16 |
|  Length of bed |  1370mm |
|  Center Height |  165mm |
|  Max.Swing Over bed |  325mm |
|  Max.Swing Over Cross Slide |  180mm |
|  Max.Swing in Gap |  500mm |
|  Length of Gap In Front Of face Plate |  125mm |
|  Admit Between Center |  650mm |
|  Width of Bed |  238mm |
|  Bed Type |  2 "v" 22 flat |
|  SpMTndle Nose Dia / Threads |  60mm x 8 TPI |
|  Spindle Bore |  40 mm |
|  Taper Bore In Center Sleeve |  MT – 3 |
|  Spindle Speed No. |  8 |
|  Tail stock Spindle Diameter |  38.1 mm |
|  Tail stock Spindle Travel |  115 mm |
|  No. Threads / Range |  19/0.50 to 8.00 mm |
|  Lead Screw Diameter / Threads |  25.4 mm x4 TPI |
|  Main Motor |  1 HP |
|  Net Weight ( Approx) |  411 KG |
Innovation with a Purpose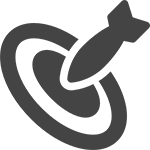 Installation & Start Up
Our Service technician ensure  a fast and smooth installation and start up of your machine with  top quality and to your complete satisfaction. Our Installation managers can gladly  advise you in a timely manner about  preparations for the installation.
Technical Support
Our service office is ready to advise you on any questions about your machine. Remote service gives us the ability to make a direct connections between your  machine and  our consultants. Remote diagnostics allows us to correct errors fast, reducing downtime.
You can speak  to our service  technician 24 x 7 on mobile as well as land lines avail on day time.
We track every request in our service information system, which shows us the entire history of your machine. The transparency  leads to unambiguous diagnoses and fast responses times.
Annual Maintenance Contract
We also Offer AMC at 10% of the Machine value include 2 free service on your floor. You can contact us any time for any complain from any where.
Lead us to serve more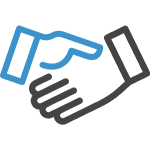 Free Accessories :
Chuck Plate (Driving Plate)
Center Adopter
Dead center -2
Thread Dial Indicator
Square Tool Post
Change Gears
Motor Stand
V Belt -Pulley
Spanner Set
First Fill Oil
Vibration Pads
Foundation Bolts and Manual Book
We are here to Help you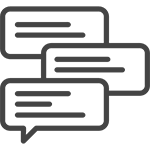 Q1: How many types of lathe machine are available ?
A: There are mainly 2 types of lathe machines are available.
– Cone Pulley Lathe Machine
– All Gear Lathe Machine
Q2: What will be the warranty Period of this Lathe Machine ?
A: We are providing 3 years warranty in our products. If there any parts damaged in your machine than we also provides free parts service in warranty period by fastest courier service.
Q3: Which accessories should I buy with this Lathe ?
A: As we suggest which accessories are necessary in lathe machine.
ISI Electric Motor
True Chuck
Dog Chuck
Chuck Plate
Steady Rest
Follow Rest
Coolant Pump
Revolving Centre
Q4: Do you accept Domestic LC ?
A: Yes, accept domestic LC for 60 days on credit. Generally our 75 % customers are purchasing Machine from us with 60 days Credit through a Simple Process of LC. When the Seller is Unknown or New to the Buyer, Letter of Credit is one good alternative to do the Business with Such New Seller Because Buyer can avoid risk by such Letter. Letter of Credit is one Additional Benefit to the Buyer by which they can protect Loss against goods and finance Also.The buyer can build safeguards into the letter of credit, including inspection of the goods and quality control, and set production and delivery times.