Centerless Grinder Machines
Centerless Grinder Machine
₹ 1,82,500
Model type : Centerless Grinder Machine : SL- 50
Colour : White & Blue Combo
Grinding Wheel Dia. : 2 to 50 mm
Weight : 900 kg
Electrical : Kirloskar 3 Hp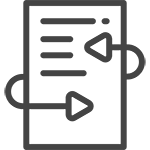 Bed :

Bed of our machine is made with a single block of cast iron with a proper brinell and greater material thickness. Thickness of machine is 3 to 4 mm more than other manufacturers.
Heavier rib design provide maximum rigidity for greater strength. It also protects from vibration when machine is utilized at maximum capacity. Screw nut is made with gunmetal so it protects from abrasion.

 

Grinding wheel Head :

The grinding wheel spindle is made of hardened and ground nickel chrome alloy steel.
We are  manufacturing machine mostly with taper roller bearing. But in case of  our customer requirement we can provide them machine with bush.
It runs in oil chamber on Taper roller bearing or on bush as required.
They are sturdy and strong enough to permit heavy duty grinding at high speeds and assure superior surface finish and accuracy.
Accuracy of grinding wheel is around 5 to 7 micron.
It is made from carborundum material. (Indian top 3 company)
Width of grinding wheel is 75 mm.

 

Regulation wheel head :

Regulation wheel head is universal which is used to taper grinding in plunge cut.
The regulating wheel spindle is made hardened and ground nickel chrome alloy steel.
It runs oil chamber on taper roller bearing or on bush as required.
The regulating wheel head can be tilted up about the axis to 5, to facilitate through feed grinding.

The upper slide can be precisely swivelled up to 3 in order to grid taper in infeed grinding and provide perfect contact between workpieces and grinding wheel in through feed grinding wheel in through feed grinding.)

 

CIrculating:

Circulating is useful to keep oil cool.

Motor Circulating: –  It is a attachment in which there is one pressure pump which provide oils to bearing  as and when needed.–   This is available at extra cost around Rs. 15,000.-   We can fill oils maximum upto 7 ltr.–   We can fill oil according to machine level and size of the job (Eg. heavy job need more oils as compared to small job.So we can set it accordingly.)




 

Coolant pump:

It is attached separately from machine.
Magnetic coolant supporter is available. Because of it, waste collects in base and makes water clean.
Hydraulic system in coolant.
Valve system available on the job to adjust flow of water.
Direct control valve enables cylinder for reverse and forward

 

Blade :

We can use it from 1 mm to 50mm.
There is one additional feature in blade, as we can use it as per our requirement.
We can also grinding in hacksaw blade without any taper from 5mm to 20mm grinding.

 

Electricals:

We are giving 2 electrical motors attached with machine.

1) Grinding wheel motor : 3 hp/ 2.15 kw 1440 RPM 3 Phase – Kirloskar / Hewells

2) Regulating wheel motor : 0.5 hp – 1440 RPM

 
Safety Guard:
As, dresser screw plays an important role in the accuracy for this machine, we need to care it properly. We have designed safety guard to protect a dresser screw. Because of this safety guard, we can protect it from all damages.
Helps you to find your goal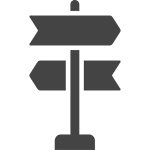 Grinding

Grinding Range Diameter

2 to 50 mm

Grinding Wheel Size (OD x W x I.D.)

 300 x 80 x 75 MM

Regulating wheel Size (OD x W x I.D.)

 200 x 80 x 75 MM

Maximum length in through feed grinding

 80 MM
Maximum Length in through grinding

50MM x 40MM Length x O.D.

Regulating wheel speed

12-25-48 RPM

Electricals

Grinding Wheel Motor

 3 hp/ 2.15 kw 1440 RPM 3 Phase – Kirloskar

 Regulating wheel Wheel Motor
 0.5 hp/1440 rpm

Coolant Pump Motor

 0.15 HP 3 Phase
Hydraulic Pack

Hydraulic Power Pack (For Dressing Unit – Extra Accessories)

  0.5 hp Flange 3 Phase

 Regulating Wheel Angle Titling

 5 Degree
Dimensions
 Approximate Weight
 900 kg.
Innovation with a Purpose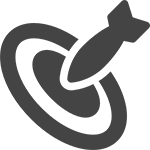 Applications:

Our centerless grinding machine is designed to grind cylindrical parts at high production rates and close tolerances.
Straight shoulders and taper parts can be ground with equal ease suitable for hardened and unhardened Steel, Brass, Copper, Aluminum or any other materials.
Autoparts
Engine valve
Busing
Bolt
Bearing
Brite bar (20 feet long bar)
Any round Job
Nutbolt
Fordgine
Truing device :
It is a device in which we can set the job. Also multi purpose job is possible like grinding,facing, turning etc.
The truing device for both grinding wheel and regulating wheel are hydraulically operated.
So that we can obtain efficient cutting and highly uniformed finishing.
Turning devices is also available in manually hand operated.
Also the profile truing devices for grinding wheel and regulating wheel is available at extra cost which requires multiple diameter grinding at a time.
Lead us to serve more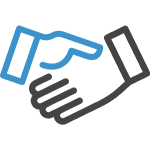 Standard Accessories :-
–  Motor Pulley
– Electric motors
– Electric Control Panel
– Coolant tank with Pump
– Grinding wheel fitted with flange
– Regulating wheel fitted with wheel flange
– Standard Work rest blade stand
– Standard Work rest blade
– Diamond dressing holder with diamond
– Wheel flange nut's spanner
– V-Belt Set