Drilling Machines, Radial Drill Machines
Radial Drill 50mm- All Gear – Horizontal And Vertical Travel – Rajkot Gujarat Drill – Extra Heavy Duty – Model R50
₹ 5,86,000
Model type : All geared Radial Drilling Machine – 50 mm
Category : Workshop Machine
Colour : Solid green & Blue
Drilling Capacity : 50 mm
Spindle Travel : 250 mm
Weight : 2600 kg
It can communicate with the job and feel an emotion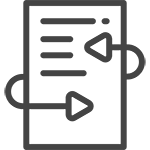 Essential Features :
| | | |
| --- | --- | --- |
|  Gear Hardeness 45 HRC | 350 Nm Spindle Torch | 50-805 RPM |
| | | |
| 2 Amp At Maximum Load |  Noise Level – 85 dB. | Accuracy – As per IS Standard |
 

1) Auto feed Gear Box :-

Our Drill name All geared Radial Drill machine itself suggest that we have auto feed system in our machine for easy operations.  Range of our drill machine is 0.115.

Features of our Gear box :

All gears we have used in our gearbox are made from 20MnCr5

steel with

45-50 HRC

case hardening process.

All the teeth of gears are also profile grinding.

Thickness of gears are

15 mm.

All shafts are made from

SAE 8620

with

50 HRC

Hardness.

All Four splines and six splines of shafts are hardened & ground on spline Grinding Machine.

2) Strong & Rigid Arm :-

Arm of this drill machine is made from

GCI-25 cast iron.

We have used

Turcite-B

in this arm.  Because of this Turcite-B, the arm provide smooth sliding and longer accuracy.

Arms moves with swivel

360 degree.

Grinding accuracy  –

15 micron

Induction hardened and grinding

We an lift the arm up & down upto

600 mm

in M.S. Material.

 
3) Heavy Duty Square table With base

Our engineers have developed a heavy duty square table for our drill machine.

Features of our Square Table :

Working area of our square table is 550 x 450 mm with heavy ribs. It is much wider for working.
Height of our box table is around 400 mm.
300 Kg. weight of the table shows the rigidity and strongness of table.
All 4 sides are designed with T-slots.
Size of Top side T- slot is 17 mm & Bottom side T-slide is 25.4 mm.

 
4) Tapping Function :-

We have given tapping functions as an additional in our drill machine. Tapping capacity of our drill machine is around 42mm in steel.

 
5) Spindle Head & Speed:-

It is easy auto feed and its head stock includes All gears, splines, spindle and 20 MnCr5 material and hardened ground. No. of Spindle Speed for this Drill Machine is 9 (50-805).Spindle running in a set of 3 Nos. best Quality bearing,Which permits which heavy duty application. Drill Head motor is 3 H.P. with 1440 RPM. It gives more efficiency and more productivity.

 
6) Inbuilt Coolant Base:-

To make machine more operator friendly, we are giving Coolant Pump assembly

inbuilt with machine  

while  other Drill machine manufacturers are giving it separately.

Capacity of our coolant tank is

45 ltr

in base.

It maintain machines structure more sturdy.

To make it more operator friendly, we have given the option of

flexible valve.

Internal filter option also available to remove

wastages and dust.
Helps you to find your goal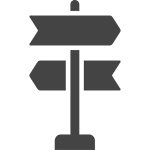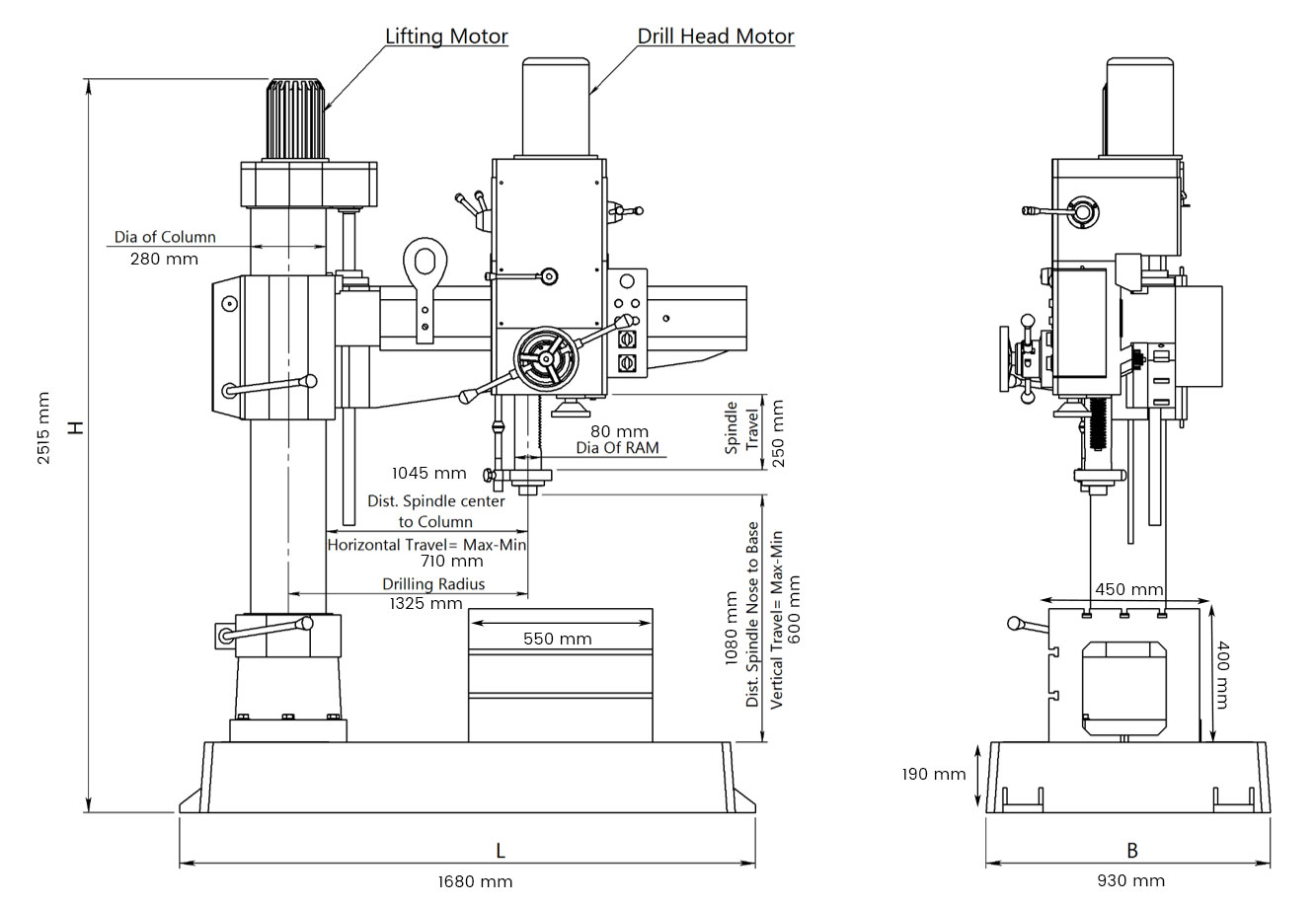 Technical Specification
50 Mm Drill Machine
 Capacity
Max. Drilling Capacity in Steel M.S
50
Max.Drilling capacity In cast- Iron CI
56
Tapping In Steel
42
Spindle
Spindle Travel
250
Spindle taper
MT-4
No. Spindle Speed (Range ) RPM
9 (50-805)
Auto power Feed
0.115
Optional Feed 6
0.13-1.10
Working Range
Column Diameter
280
Max. Mini. Distance Spindle center to column center
1325/615
Horizontal Movement of drilling Head
710
Max.Mini Distance Spindle Nose of base plate
1080/480
Vertical movement Of Radial Arm
600
Working surface of Box table
550 x 450
Height of Box Table
400
Working of base Plate
1020 x 800
Height of the base plate
190
Central
Drilling Head Motor (HP / RPM)
3/1440
Elevator Motor (HP /RPM)
2/1440
Base Plate Dimensions (Lenth x Width)
1680 x 930
Total Height of the Machine (Approx)
2360
Weight (Approx)Kg
2600
Innovation with a Purpose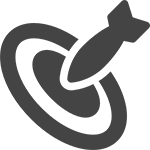 BANKA Machines has always been at the core of creation and development of operator-friendly machines that attracts optimum productivity. Drilling Machines are vital machines that are used in workshop. Holes are made quickly with low cost while using such Machines. Holes are made by the rotating edges called 'Drill' which apply big force on the workpiece.
Our product of BANKA Radial Drill – 50 MM serves such a mechanism with its arm, column and drill head that uplifts the standards of BANKA Machines to a greater extent. Such Radial machines are used to drill medium and large diameter holes up to 50 mm in the heavy workpiece. Radial arm facilitates the mechanism of Radial Drill press to position its drill head to the workpiece.
BANKA Radial Drill – 50 MM possess a unique feature of its arm Lift by gearbox instead of V-Belt. In addition to that, it also has an auto-feed system by default. Auto Spindle head helps the drill chuck to hold the cutting tool.
Adding feather to appearance, BANKA's Radial Drill makes an ace amongst other. While evaluating BANKA Radial Drill – 50 MM, it is worthy to note its speed of 2000 RPM. Further BANKA Radial Drill –50 MM possesses 9 number of spindle speed.
One of the Special Feature of BANKA 50 R -50 MM Radial Drill Machine is its Heavy weight. Weight of this Radial Drill Machine is 2600 Kg.
Accuracy standards have been tested and duly recognized as per IS 2425-1963.
Advanced Drilling Equipment of BANKA Radial Drill – 50 MM improves productivity and provides sensational finishing touch for the cause being its special features.
It decreases Operating Cost as this modern tech-savvy machine emits high-speed inputs.
Quality
We maintain our drills quality by 4 stage inspection. as manufacturing process goes ahead each stage our inspector check all parameters. Though our metal drilling drill performance and accuracy are better than other industrial drill machine manufacturer. BANKA Pillar drills have auto feed drilling system with high-speed motor.
We had fitted 2 Speed Motor in our drill, it runs from 40 – 2000 RPM spindle speed.
Our toolroom drill is manufactured as per Indian Standard Test by testing instruments like,
Straight Edge Meter:
A straightedge is a tool with an edge free-form curves or straight, used for transcribing straight lines. Straightedges are used in the automotive service and machining industry to check the flatness of machined mating surfaces of base as well as the drill arm. it should not be concave and convex.
True straightness can in some cases be checked by using a laser line level as an optical straightedge: it can illuminate an accurately straight line on a flat surface such as the edge of a plank or shelf. It effects in the production schedule, time schedule, time saving and increase the quality of our products.
Sound Level Decibel Meter:
As per the IS test our Tool drill head sound is measured by Decibel Meter and it should be up to 85 to 90 lbs. In every Drill Machine, it should be 85 lbs and our each Drill Machine noise level is under 85 lbs.
Dial Indicator Micrometers:
Dial Indicator Micrometers is used for precise measurement of components which are done on the Drill. It's also used to measure the apparent diameter of celestial bodies or microscopic objects and used to check test the runout of the internal taper of spindle. As per IS Test each drill machine spindle internal taper near the spindle nose should be 0.02 mm and up to end of the spindle should be 0.03 mm.
Amperemeter:
It is used to measures the current in a circuit is to break the circuit open and insert an "ammeter" in line with the circuit so that all electrons flowing through the circuit also have to go through the meter. When an ammeter is placed in series with a circuit, it ideally drops no. voltage as current goes through Drill machine main motor.
BANKA is most popular for its quality and uniqueness of our services towards their customers. Our service engineers are highly trained and skilled to design BANKA products and to serve timely services. BANKA 38 Pillar Drill is generally designed low maintenance, time saving, suitable for reckless operation and heavy metal removal.
Our Deep Drilling machine is designed for drilling medium and large parts, as well as boring, counter boring, reaming, tapping and surfacing to done with different parts and different angles. Its arm is made from solid material casting and hardened & ground. We are using the gears hardened & ground for smooth running. All control levers are quick to operate and are properly guarded against accident.
Each machine is properly checked as per IS Test Chart by our experienced engineers through testing and inspection process before dispatch from our factory. We are also using the material as Indian Standard which is used while manufacturing.
Lead us to serve more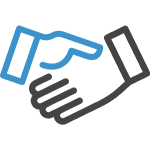 | | | | |
| --- | --- | --- | --- |
| No | Images | Accessories | Description |
| 1 | | 2 Speed Motor | To run the machine and by 2 speed motor you can work faster than normal speed. |
| 2 |   | Allen Key Set | Useful tools when maintenance required. |
| 3 | | Spanner Set with Oil Can | Tools used for maintenance and operating machine. |
| 4 |   | Vibration Dumping Pad | It was made from rubber material and fitted on machine base.Use for anti- vibration when machine in running mode. |
| 5 |   | Foundation Bolt | Use to clutch the machine in self-position at the time of operation and maintenance. |
| 6 |   | Manual Book | All details are provides in this book like installation, maintenance,training and parts. |
| 7 |   | L Clamp | It's useful in foundation to support the legs. |
| 8 |   | Color Brush | A tool to paint the machine or any other tools. |
| 9 | | Industrial Apron | Apron wear for safety and keep the small tools in that while operating machines. |
| 10 | | Oil Funnel | A tool for filling and filtering the oil which is essential for machine. |
| 11 |   | Safety Glasses | To protect eyes while operating machines. |
| 12 | | Slinging Belt | For the safety of machines while loading and unloading the machine. |
| 13 |   | Tools Bag | To save all the small and big tools needed to operate machine. |
| 14 |   | Machine Lamp | Improve operator vision Fits oncarriage,moves, Parallel withcarriage, Essential While Bore Cutting. |
We are here to Help you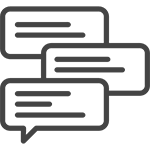 1) What will be the Drilling & Tapping Capacity of this Drill Machine?
A : Max. Drilling Capacity in Steel M.S : 50 mm
Max.Drilling capacity In cast- Iron Cast Iron : 56 mm
Tapping Capacity In Steel : 42 mm
2) Which are the accessories I Should Buy with Drill Machine ?
A : Key Less Dill Chuck
Electrical Motors
Keyless Drill Chuck & Arbor
Drill Chuck & Arbor
Coolant Pump with Coolant Tank
Multi Spindle Drilling
Tapping Attachment
Tinteling Table
3) What will be the warranty Period of this Drill Machine?
A: 1) All Gear Auto feed Radial Drill Machine
2) Back Geared Fine feed Radial Drill Machine
3) Back Geared Auto feed Radial Drill Machine
4) All geared Fine Feed Radial Drill Machine
5) Back Geared Fine Feed Pillar Drill Machine
3) What will be the warranty Period of this Drill Machine?
A: Generally Suppliers of the Drill machine are providing only one year warranty period in the Drill machine. And it is not the proper return according to your investment. While We are providing 3 years warranty in Gear, Guideway, spindle and Barrings. If there any parts damaged in your machine than we also provides free parts service in warranty period by fastest courier service.
4) What will be the Return Policy of this Drill Machine?
A : You can RETURN our machines in 15 Days of Installation. We won't ask you a single question if you ask for refund. Reverse Transport charges and FULL REFUND will be issued by us in 3 days as soon as returned machine reaches our premises in its best condition.
5) Which is our Higher capacity Drill Machine than 50 MM machine?
A : We have also higher capacity model of All Gear Radial Drill Machine.
– 65 mm Al Geared Radial Drill Mahcine
6) Hydraulic Clamping option is available or not in this Machine?
A : Yes, Hydraulic Clamping option is available. It costs Rs. 70,00 Extra.
7) How many popular models are there in the Drill Machine?
A : 40 mm Cap. All geared Auto feed Radial Drill Machine
40 mm Cap. All geared Fine feed Radial Drill Machine
40 mm Cap. Back geared Fine Feed Radial Drill Machine
40 mm Cap. All geared Auto feed Pillar Drill Machine
40 mm Cap. Back geared Auto feed Radial Drill Machine
38 mm Cap. All geared Auto feed Radial Drill Machine
38 mm Cap. All geared auto feed Pillar Drill Machine
38 mm Cap. Back geared Fine feed Pillar Drill Machine
25 mm Cap. Back Geared Fine Feed Radial Drill Machine
25 mm Cap. Back Geared Fine Feed Pillar Drill machine
20 mm Cap. Back geared Pillar drill Machine
8) What are the confusions raised in the mind of customer at the time of purchasing Drill Machine ?
A: 1) Drilling Capacity requirement
2) Which type of drill is required?
9) Do you accept Domestic LC ?
A: Yes, accept domestic LC for 60 days on credit. Generally our 75 % customers are purchasing Machine from us with 60 days Credit through a Simple Process of LC. When the Seller is Unknown or New to the Buyer, Letter of Credit is one good Alternative to do the Business with Such New Seller Because Buyer can Avoid Risk by such Letter. Letter of Credit is one Additional Benefit to the Buyer by which they can protect Loss against Goods and Finance Also.The buyer can build safeguards into the letter of credit, including inspection of the goods and quality control, and set production and delivery times.