All Gear Lathe Machines, Lathe Machines
All Gear Lathe Machine – CW 61125M
₹ 37,03,200
All Gear Lathe Machine – CW 61125M
Max Length of Workpiece(abc) – 1500 mm / 2000 mm / 3000 mm / 5000 mm / 6000 mm /8000 mm
Width of Bed – 755 mm
Spindle nose – A-15
Spindle bore – 130mm
Main Motor Power – 22kw
Separate us from others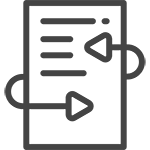 PROPERTIES AND FEATURES
These lathe can satisfy the various turning requirement of a very wide range different industries —offering an affordable solution to higher machining accuracy and batter surface finish
They have o modern style and are built to accord with both latest human engineering and CE codes of practice —-making the operator feel safer and more comfortable
High speed dynamically balanced spindle balanced spindle —-using the latest machine tool building technology
Solid cast iron structure —guaranteeing the rigidity of bed head stock and saddle
Stress relieved bed and induction hardened guide ways — provides the machine with all -round rigidity and longer life
Precision ground bed slide ways —- guarantees high accuracy along the total length machine
New-type gear box and high precision spindle structure —- providing near perfect head stock performance
Totally -enclosed feed box making a wide range of thread machining possible
The lead screw is protected with metal guard —preventing the dust and increasing operator safety
Helps you to find your goal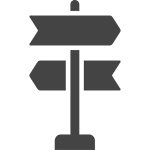 Model
CW61125M
 max Swing over Bed
 1250mm
 max Swing over cross slide
 880mm
 Max Swing in Gap
 1650mm
 Gap Length
 600mm (optional)
 Max Length of Workpiece(abc)
 1500mm / 2000mm / 3000mm / 5000mm / 6000mm /8000mm
 Width of Bed
 755mm
Head Stock
 Spindle nose
 A-15
 Spindle bore
 130mm
 Taper of Spindle Bore
 140mm (1:20)
 No. / Spindle speed range
 21 / 3.15-3.15 rpm
Thread & Feeds
 Range of Inch Threads
 
 Range of Metric Threads
 1- 120mm
 Range OF Module Threads
 0.5-60 MOD
 Range of Di Metrical Pitch threads
 1 / 2 – 56 DP
 Longitudinal Feed
 0.1 – 12mm / rew
 Cross Feed
 0.05 – 6mm / rew
Travels
 Max Travel Of Cross Slide
 670mm
 Max Travel of top Slide
 
Tailstock
 Taper of Tailstock Quill
 80mm / 1:20mm
 Travel Of Tailstock Quill
 300mm
 Diameter of Tailstock Quill
 160mm
Motor
 Main Motor Power
 22 kw
Dimension & Weight
 Overall Machine Length
 4450mm – (1500 ABC) / 4950mm – (2000ABC) / 5950mm – (3000ABC) / 6950mm- (4000ABC) / 7950mm – (5000ABC) / 8950mm (6000ABC) / 10950mm – (8000ABC)
 Overall MAchine Width
 1955 mm
 Overall Machine Height
 1910mm
 Machine Weight For 3000mm ABC
 10700kg
 Additional Weight Per 1000mm ABC
 1000kg
Innovation with a Purpose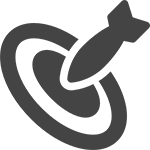 Optional Accessories:-

Chuck Guard
Chip Guard
Thread Chasing Dial
Inch Leadscrew
Installation & Start Up:
Our Service technician ensure  a fast and smooth installation and start up of your machine with  top quality and to your complete satisfaction. Our Installation managers can gladly  advise you in a timely manner about  preparations for the installation.
Technical Support:
Our service office is ready to advise you on any questions about your machine. Remote service gives us the ability to make a direct connections between your  machine and  our consultants. Remote diagnostics allows us to correct errors fast, reducing downtime.
You can speak  to our service  technician 24 x 7 on mobile as well as land lines avail on day time.
We track every request in our service information system, which shows us the entire history of your machine. The transparency  leads to unambiguous diagnoses and fast responses times.
Annual Maintenance Contract:
We also Offer AMC at 10% of the Machine value include 2 free service on your floor. You can contact us any time for any complain from any where.
DMTG Company overview :-
| | | |
| --- | --- | --- |
| | OLYMPUS DIGITAL CAMERA | |
| | | |
| | | |
Lead us to serve more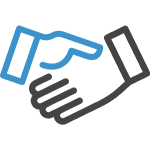 Standard Accessories
4 – Jaw Chuck
Steady Rest
Follow Rest
Rotating Center
Lighting Equipment
Coolant Pump
Tools
We are here to Help you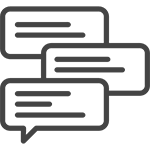 Q1: What will be the warranty Period of this Lathe Machine?
A: We are providing 3 years warranty in our products. If there any parts damaged in your machine than we also provides free parts service in warranty period by fastest courier service.
Q2: Which accessories should I buy with this Lathe ?
A:
As we suggest which accessories are necessary in this lathe machine.
ISI Electric Motor – if we use ISI mark motor instead of normal one, will save rs. 3000/- yearly.
True Chuck – also known as salf centring chuck, to make proper gip for the round type jobs.
Dog Chuck – also known as independent chuck, it's useful to hold thesquare type jobs.
Chuck Plate – to mount a chuck on a spindle, it's fitted on the back side of the chuck.
Steady Rest – to protect the job from over hanging while lengthy job turning.
Follow Rest – to reduce cutting thrust while between center lengthy job turning.
Coolant Pump – to improve tooling life and reduce job heating while heavy metal cutting.
Revolving Centre – it also called a live centre, it is essential for between centers turning.
Q3: Which are the Models Related to This machine ?
A:
CDL 6236 All gear Lathe machine
CDL 6251 All gear lathe machine
Q4: Do you accept Domestic LC ?
A: Yes, accept domestic LC for 60 days on credit. Generally our 75 % customers are purchasing Machine from us with 60 days Credit through a Simple Process of LC. When the Seller is Unknown or New to the Buyer, Letter of Credit is one good alternative to do the Business with Such New Seller Because Buyer can avoid risk by such Letter. Letter of Credit is one Additional Benefit to the Buyer by which they can protect Loss against goods and finance Also.The buyer can build safeguards into the letter of credit, including inspection of the goods and quality control, and set production and delivery times.